October is our favorite month.  I don't know if you all are ready for the Halloween party!  I am all set for my Halloween party at home. Everyone might think that Halloween parties are just for kids, but neither my family nor I think so.  Along with children, we also have holidays, and on any holiday we want to celebrate!  At the festival, everyone, young and old, eat and drink together and enjoy Halloween. Spooky food or decorations are not just for kids, we all love to eat weird, delicious, and spooky food.  I'm sure you, like me, love both weird, spooky food names and decorations for Halloween parties. Here I share some Halloween Appetizers that are best for holidays and everyone will love.
This is why I have come up with various recipes for Halloween parties.  Some sweet food and some sour, spicy food.  Along with the dinner, there are various party ideas in this discussion. We have also discussed how the party foods will win everyone's heart and fill the stomach.  There is also the idea of ​​what to do on holidays and also Halloween appetizers idea. Pumpkin cheese ball, Halloween witch hat calzones, Pepperoni pizza pumpkins, 5-minute Halloween snack mix, Caramel Apple Grapes, Feta and Spinach Puff Pastry Appetizer, Halloween Charcuterie Board also Mozzarella pumpkins appetizer, etc, and many other spooky and delicious recipes are discussed below.
---
1. Jalapeno Popper Mummies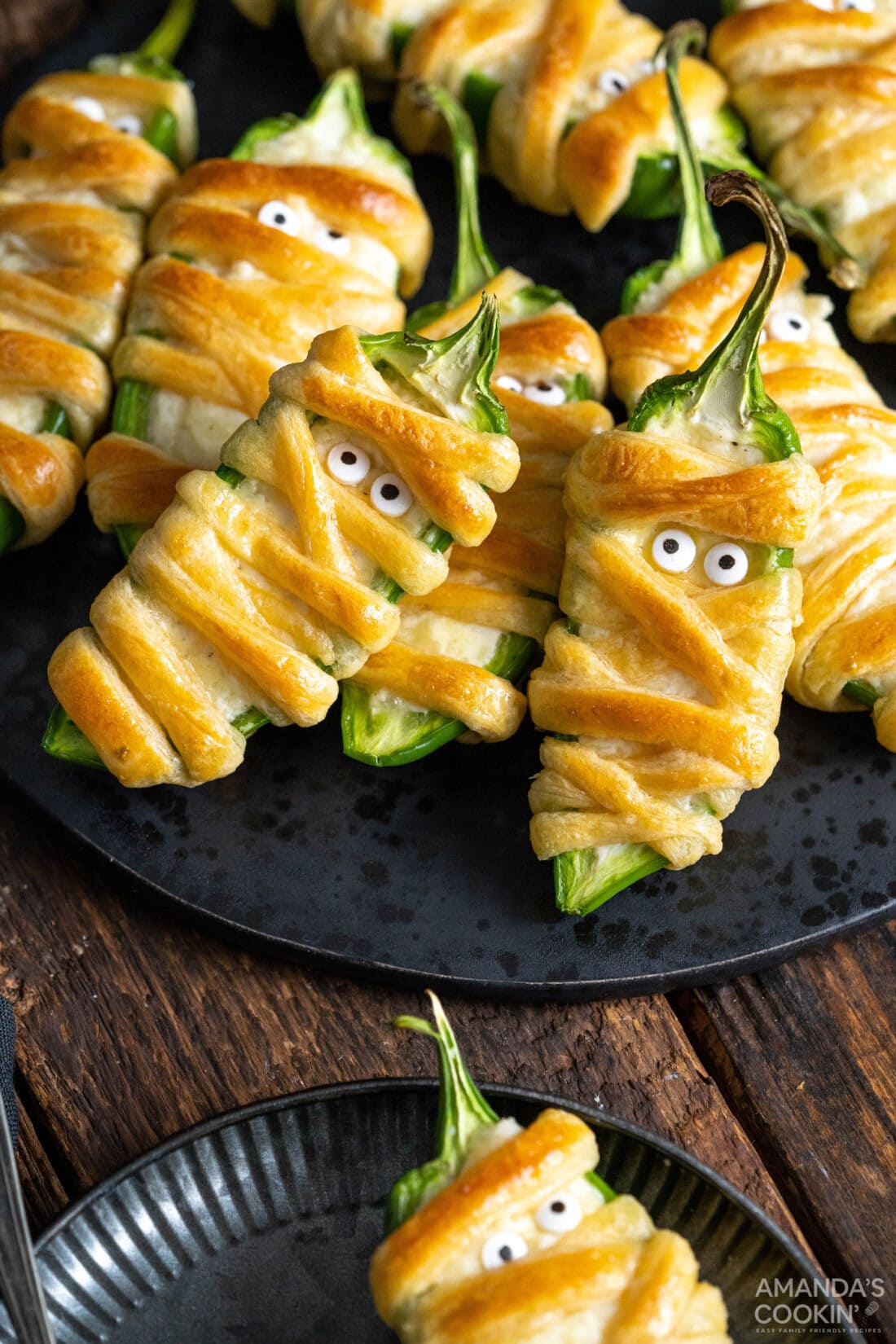 This recipe is as appealing to kids as it is to adults.  At this Halloween party, my 10-year-old daughter totally blew me away by making these wonderful Jalapeno Popper Mummies.  The ghostly dish turned out so perfect and so delicious that I fell in love with the Jalapeno Popper Mummy recipe.  I never thought my daughter would be able to come up with such a beautiful Halloween appetizer idea. Most of all, her decorating skills have to be praised.  Choosing the right size jalapeno is what worries me the most. Then we have to talk about its wonderful taste. The jalapeño's cheese, the richness of the cheese along with the flavor and aroma of onion powder, garlic powder, spicy and black pepper make this recipe a hit with everyone.

The taste of Monterey Jack cheese impressed me. The fun of wrapping jalapeno like a mummy and baking it is different. Your jalapeno poppers mummy will be perfect when you put these balls of candy in it and make it into a mummy.  This recipe will take less than 10 minutes to make but it will take 30 minutes to decorate and serve the recipe perfectly.  Its taste and appearance is nothing this time.  I am very happy to think that from now on my daughter will be able to give me many interesting ideas about a good holiday ideas or what a party foods could be.
Click here.
---
2. Pumpkin Cheese Ball
This is a recipe that you can make long before your party. In fact, in the shape of a pumpkin, you can call it a cheese store.  Shaped like a pumpkin, stuffed with cream cheese and cheddar cheese and then refrigerated, your pumpkin cheese balls are ready. This recipe takes 3 to 4 hours to freeze and 10 minutes to make.  And as I said earlier, you can prepare this recipe long in advance. The biggest advantage of this recipe is that you can prepare a lot of food at once.  Later on in your busy party, you won't have to set aside time for this recipe.

A treasure trove of cheese will provide you and your kids with endless protein.  And its taste will transport you to the land of cheese.  And the bell paper inside will provide both nutrition and vitamins. I think it makes for a perfect Halloween appetizer. I can definitely say that this Pumpkin Cheese Ball recipe are great as a party foods or Halloween appetizers. You will be thinking about your holiday meals when you eat this dish.
Click here.
---
3. Pumpkin Quesadillas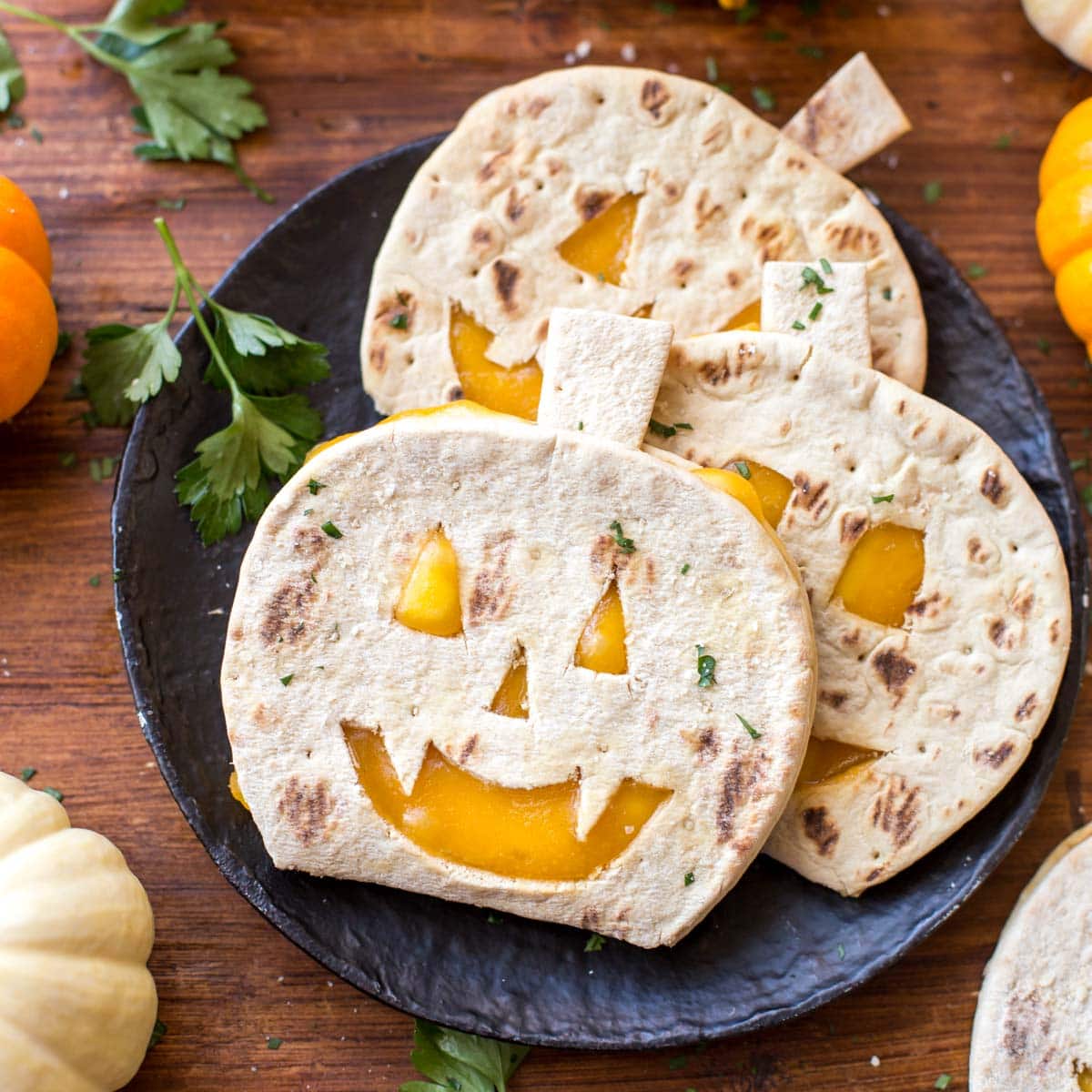 This Pumpkin quesadillas is the best ever meal or side dish that you can add to your party. In fact, in the shape of a pumpkin, you can call it a cheese-filled ghost bread.  These pumpkin quesadillas are made with any quality flour bread and are shaped like pumpkins, stuffed with mozzarella cheese and cheddar cheese. This recipe takes 14 minutes to make.

Give these cheese-filled breads the perfect Halloween party first. Transform it into your favorite monster with stealth. This a treasure trove of cheese will provide you and your kids with endless protein. And its taste will transport you to the land of cheese. I think it makes for a perfect Halloween appetizer. I can definitely say that the Pumpkin Quesadillas recipe is great as a party foods. You will think of your holiday meals when you eat this dish.
Click here.
---
4. Mozzarella Eyeballs
Mozzarella EyeBalls – Very easy and delicious dish.  This recipe can be made even by the children of your house.  The biggest advantage is that you can make these dishes the day before the party and keep them.  When this mozzarella ball enters the mouth, the mouth just bursts with cheese.

This perfect Halloween appetizers recipe takes 14 to 15 minutes to make. Children love to eat marinara sauce, but adults also like to eat this sauce very much. Mozzarella cheese balls in marinara sauce and black or green olives cut round and placed in it become monster eyes.  These balls really look like haunted eyes. If you say holiday ideas then I will say this is definitely your holiday recipe.  These party foods will beat both time and taste.
Click here.
---
5. Halloween Witch Hat Calzones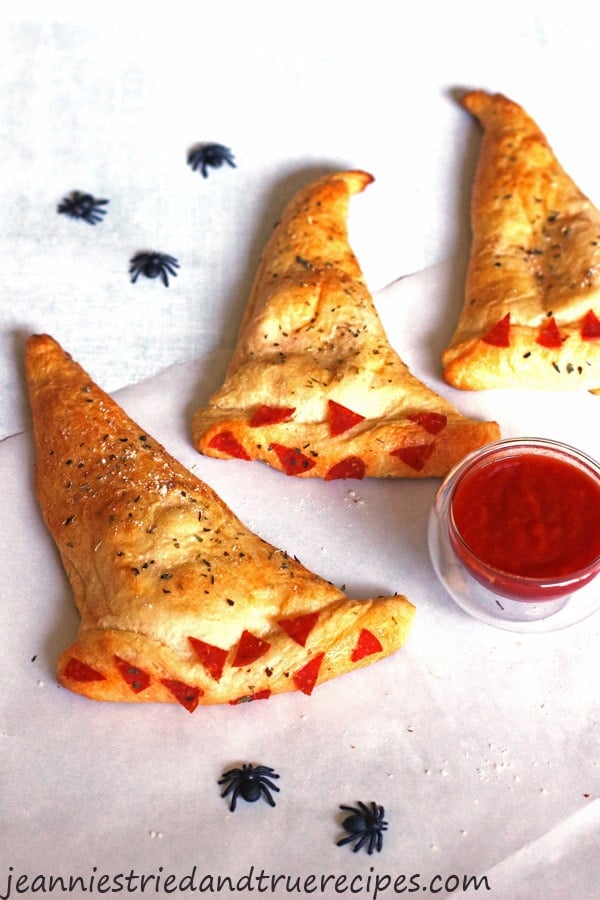 Halloween Witch Hat Calzone – This hat-shaped recipe is surprisingly delicious and filled with mozzarella.  This cheese bursts recipe is so easy to make and is always a hit dish at parties. This recipe takes 30 to 35 minutes to make completely.  And it's a cheese hat to be exact. Sliced ​​pepperoni, shredded mozzarella cheese, melted cream cheese and grated parmesan cheese all go into your mouth together, oh my god! 

It's going to be delicious.  My mouth is watering just thinking about all the ingredients.  The biggest part of Halloween appetizers preparation is giving the food the perfect Halloween decoration. My daughter made this recipe herself with my help.  And she loves to eat or serve this Halloween Witch Hat Calzone with oregano and hot marinara sauce. Say my holiday ideas or preparations. I love to keep things perfect and simple, so recipes like this dish are always on my party foods list.
Click here.

Halloween party without halloween desserts is impossible, so wanna try?
---
6. Halloween Appetizer Monster Sliders
This Halloween Appetizers Monster Slider Recipe is the king of my Halloween party. The best recipe of all is full of great taste as it looks. This recipe is made by grilling chicken Thighs in the burger and filling it with garlic, ginger, onion, and all the delicious spices. It tastes so great that my kids go crazy with joy. This party foods is my favorite appetizer recipes too.

You can eat this dish anytime in night or in the afternoon.  I add avocado, lettuce leaves, and cilantro to make it tastier and healthier.  When all the ingredients are mixed together in the mouth, the juicy taste of the chicken and the deliciously spicy and creamy taste make me crazy. This recipe takes 20 minutes to make and 5 minutes to decorate. I put the olives in like candy for a monster filling. My idea for ​​a holiday is to eat delicious food and of course, feed everyone. And spend golden time with everyone.
Click here.
---
7. Pepperoni Pizza Pumpkins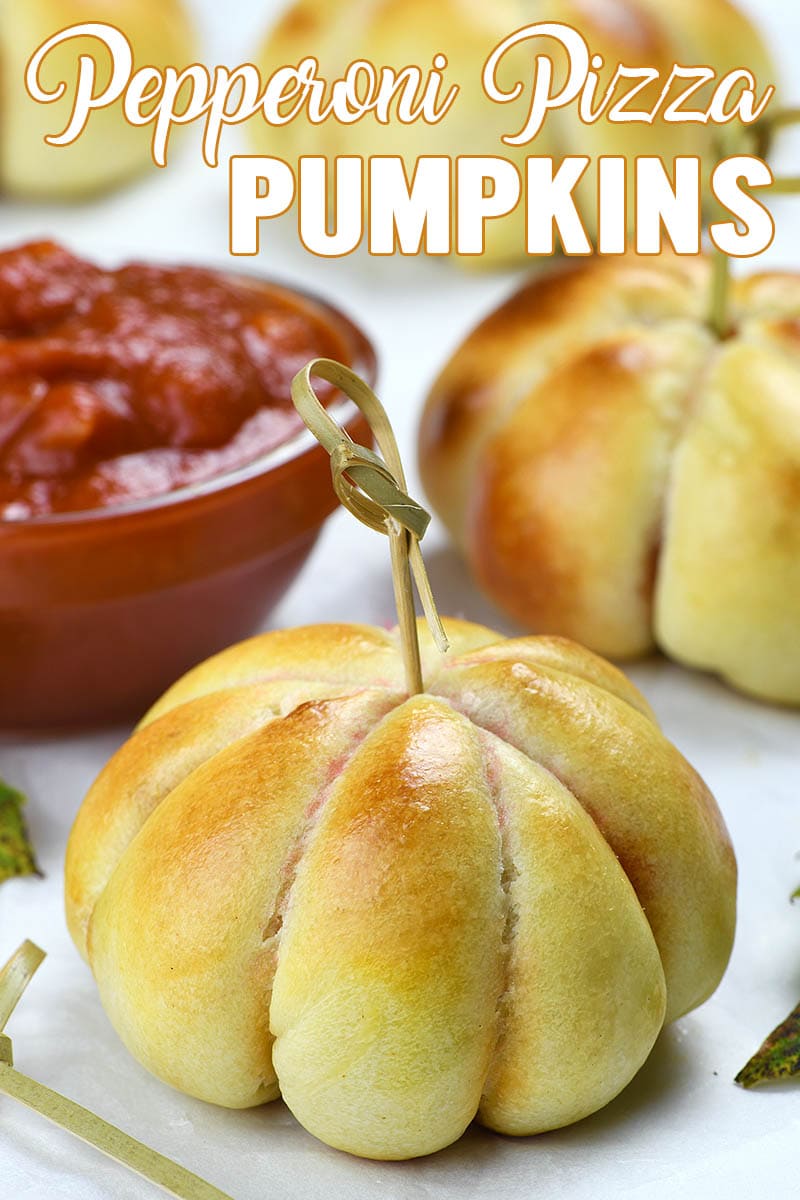 October is my favorite time of the year, which helps me to spend quality time with my family. These days are early in the festival. So I try to cook special dishes during this time. The Pepperoni Pizza Pumpkins recipe is my son's favorite.  So it made its way into my Halloween party too. Who doesn't love a bite of marinara sauce and melted cheese filling?  Decorate this pizza to make this recipe the perfect Halloween appetizers. 

Thread the balls of dough into a pumpkin shape and refrigerate for 4 hours, otherwise, it won't look like a pumpkin and spoil the Halloween party feel.  I add chicken to this ghost pizza with sliced ​​pepperoni, mini mozzarella balls, diced onion, diced bell pepper, and sometimes melted cheese. These recipes take a total of 25 minutes to make. I don't like to cook in one way, I like to change the traditional method. Ghost stories and ghost food are two of my favorite ideas for my holidays.
Click here.
---
8. Halloween Snack Mix
Are you ready for the Halloween party yet?  Are you wondering what recipes can be made in less time? Surprise your kids and grown-ups alike with this 5-Minute Halloween Snack Mix Recipe.  The most simple and colorful flower recipe. Through this recipe you can feed many healthy ingredients to your baby.

I think there is no such good and easy recipe.  This recipe is made by mixing some Halloween pretzels, candy corn, slotted peanuts, candy pumpkins and a few candies m and ms. But as I've said before I like to change things up a bit so I add raisins, cashews, almonds and walnuts to this snack mix.  Walnuts are so spooky on their own that they are perfect for a Halloween party. You can also add black berries, they will have a Halloween feel and are nutritious too.

Best of all, this recipe can be made by your child in just a few minutes.  And there are so many colorful flowers that anyone will fall in love with this Halloween appetizers. This party food is very tasty and different from all others. I will definitely add this recipe to the list of tea party foods if I am planning a Halloween party.
Click here.

Also try these fall appetizers & fall desserts to enjoy fall days!
---
9. Caramel Apple Grapes
Caramel Apple Grapes are a sweet treat.  These Caramel Apple Grapes are as sweet as they are delicious. I choose green grapes, but you can also use black grapes if you want.  These caramel grapes are first crunchy and then juicy in taste.  Although the name of this recipe sounds confusing, there is a twist in it. 

You can make this recipe in two ways, dip a toothpick or thin stick into the green grapes and dip the creamy caramelized grapes, then serve with a sprinkle of crushed peanuts or almonds.  And another method is to take green or red apples, of course small size, then use sticks, caramel and nuts in the same way and your caramel apple grapes are ready. This recipe is perfect for Halloween appetizers or party foods. This party dessert is ready in just 5 to 7 minutes. Sometimes we should add some fun to our holiday ideas.
Click here.
---
10. Feta and Spinach Puff Pastry Appetizer
Today we are going to make halloween appetizers that are made with some fresh and frozen feta and spinach. It is a perfect recipe for parties. You need green onions, garlic, cheese and artichokes to make these puff pastries. If you like vegetarian foods like me, you will love it. This tasty buttery pastry is one of the items you can make on your holiday.

You can make it very easily. At first you have to cut the dough into a square shape and put them in the muffin tins. Spread butter over it. Cut feta into small pieces. Add cheese with spinach and mix them well with some salt and pepper. These preparation is absolutely mind blowing and I am sure that your invitees will also like it very much. These quick and healthy snacks are very suitable for your loved ones. Enjoy your weekend with this yummy buttery feta-spinach puff pastry.
Click here.
---
11. Pumpkin Guacamole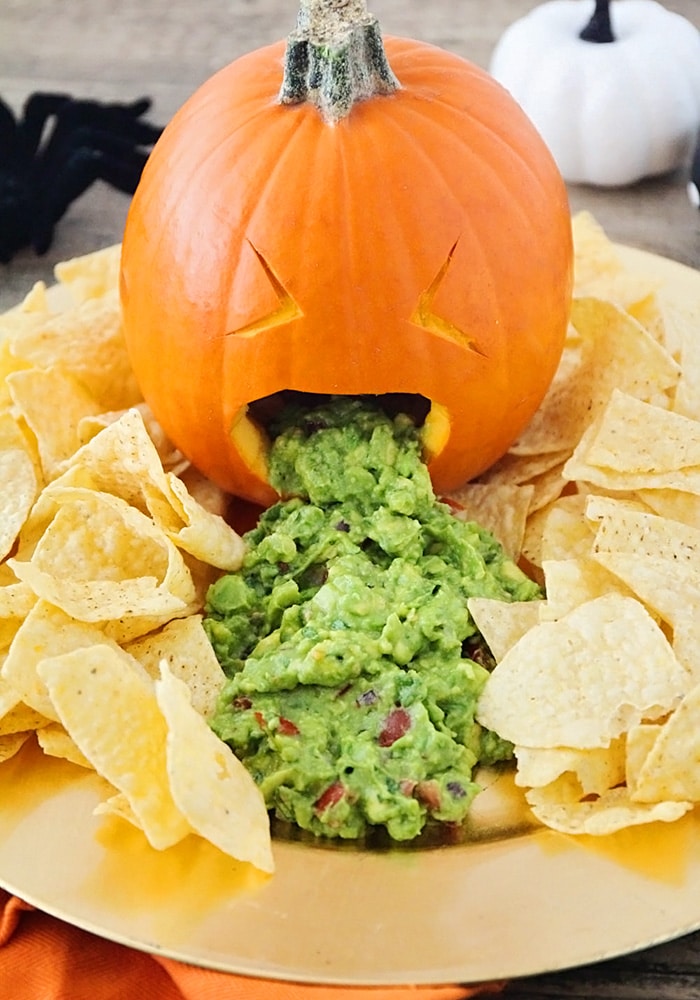 Here we make a very unique and interesting recipe for halloween appetizers with pumpkin. Throwing pumpkin guacamole is a classic dish for halloween parties. You can not enjoy your halloween without puking pumpkins and it is also a very funny item for people. 

Most important part, this is a very easy party foods recipe. This guacamole is filled with some delicious pizza dippers, cream cheese dip, some roasted bacon etc. Enjoy this spooky pumpkin dish at your Halloween party and make your holiday interesting.
Click here.
---
12. Halloween Charcuterie Board
Make your Halloween party more haunted with this Halloween charcuterie board. It is actually a cheeseboard loaded with some meat and cheese. It is a funny and interesting dish for children. Adults also like these types of spooky dishes. 

For this Halloween charcuterie board, I'm adding some flavors with Roth's nutty and sharp Original Grand Cru, Chèvre goat cheese, and a spicy Jalapeno Havarti. I have added darker-colored dried fruits, meats, and some crackers to create a haunted look.  You can also put a skeleton, spiders, webs, some bats, etc to make it more haunted. Make your Halloween appetizers funny with this recipe.
Click here.

But these halloween cupcakes makes you fun and crazy, wanna try?
---
13. Sweet And Sour 'BAT' Wings
If you are going to make your Halloween party more haunted than it is one of the best Halloween appetizers.  The chicken wings are delicious and simple to make for any party. At first, you have to marinate the wings with some brown sugar, pineapple juice, tomato sauce, and Worcestershire sauce.

Add some food coloring ingredients for making these wings into 'bat'. I am sure that your invitees will love this dish. After baking, polish them with honey and apple cider vinegar. And also mix some sweet and sour flavors for taste. This is one of the best holiday ideas you have ever had. Make your holiday fun and crazy with these spooky bat wings.
Click here.
---
14. Pumpkin Pie Cheesecake Dip
Pumpkin Pie Cheesecake Dip is a perfect Halloween appetizer ideas.  It looks amazing and haunting.  Its taste can be called dipping in many cheeses.  It is definitely best ever party foods.  This recipe will surely be a hit at any event at your house, not just Halloween parties. 

Add lots of cream cheese, pumpkin spice instant pudding, granulated sugar, and the all-important International Delight Pumpkin Pie Spice Creamer and refrigerate the mixture, then pour into your pumpkin container.  Pour and serve.  This recipe takes 10 minutes to make, if you start preparing it ahead of time. At my Halloween party last year, the kids and guests were just asking for pumpkin pie cheesecake dip! You can imagine how delicious this recipe was!
Click here.
---
15. Creepy Witches Fingers Halloween Treat 
Want to scare the little ghosts in your house? Then try this funny and scary Creamy Witches Fingers Halloween Treat recipe.  I can assure you that your kids and guests will be amazed and amused by this dish. A very simple and tasty snack.  Play it once and you will be calling for it again and again.  You might get the title of Best Mom for this dish. These 10-minute party foods are truly a perfect Halloween appetizer.

Deep fry frozen mozzarella sticks and add some fun spices. Make scary nails using pumpkin seeds to give this recipe a spooky look.  By the way, your ghost's terrible fingers will also be made into ghostly claws.  At the end, serve the ghost's fingers with blood. O funny!  Scare everyone at once by serving up Creepy Witches Finger Halloween Treats with marinara sauce.  I want to spend my holidays like this all the time.  And in this strange and funny way holiday ideas come to my mind.
Click here.
---
16. Halloween Chex Mix Muddy Buddies
I try to make a little different recipe every year for my home Halloween party or any festival. This Halloween Chex Mix Muddy Buddies recipe is just such a dish.

The best thing about this recipe is that you don't have to go to the kitchen to cook it for a long time.  Mixing up lots of delicious ingredients makes your Halloween appetizers ready. I'm always looking for holiday ideas that will save my time and make everyone happy. These mixed Muddy Buddies are such fun party foods. Mouthwatering and crispy yet salty.  It will taste sweet again.

Some Rice Chex, semisweet chocolate chips, peanut butter, normal butter, vanilla, mini pretzels slightly crushed, candy corn, broken Oreos, Reese's Pieces, Salted peanut, powdered sugar and brownie mix.  I'm ready for my Halloween party with these spooky food plans.
Click here.
---
17. Halloween 7 Layer Taco Dip Recipe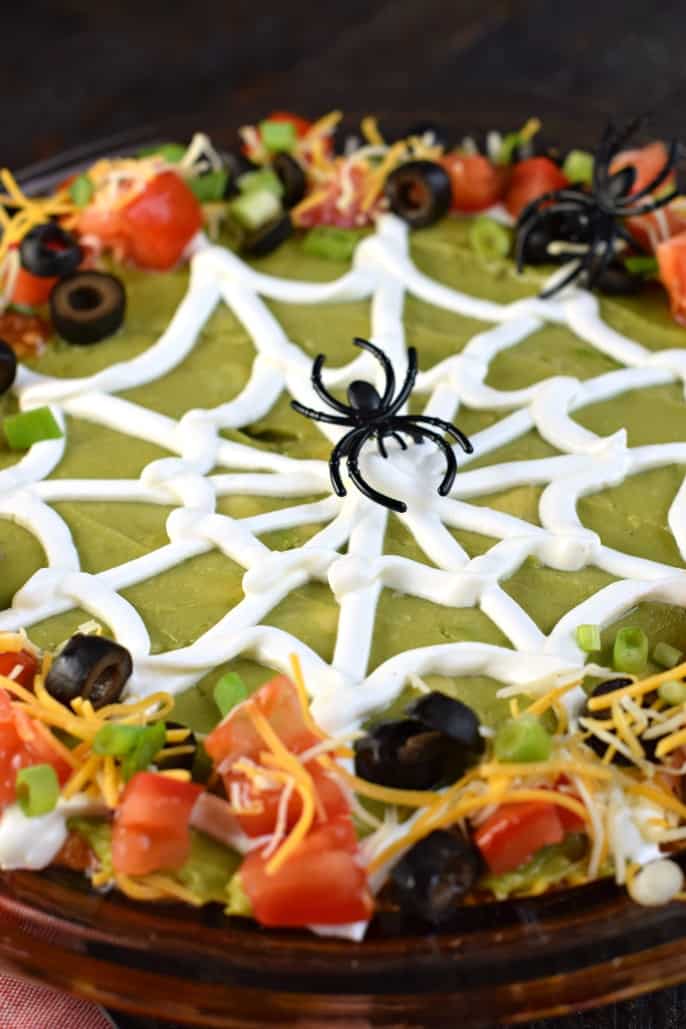 This is the haunted spider web. Taco Dip recipe makes the October festivities even more exciting. The joy of October is enhanced when the mouth is sweet, sour, spicy, creamy. The scariest thing about this spooky recipe is that it will disappear as soon as it hits the plate, into everyone's stomach.  This taco dip adds 7 layers.  So it doesn't mean you will make 7 layers .I have changed the layers myself many times. This taco dip recipe is ready in 17 minutes.

In this you can use beef and you can also use chicken. Layers are made with taco seasoning, soft cream cheese, thick and chunky salsa, green chili, and taco cheese. I added a little extra ingredient to the ingredients.  I added sliced ​​bell pepper and sliced ​​white onion and a layer of spicy sauce. At the very end, make the recipe scary by making a spider web with sour cream and topped with sliced ​​tomatoes, onion leaves, sliced ​​garlic and olives with lemon juice.  Serve spread with tortilla chips.  I can definitely say that you will get a good cook's taste for this recipe.
Click here.
---
18. Keto Halloween Cucumber Spiders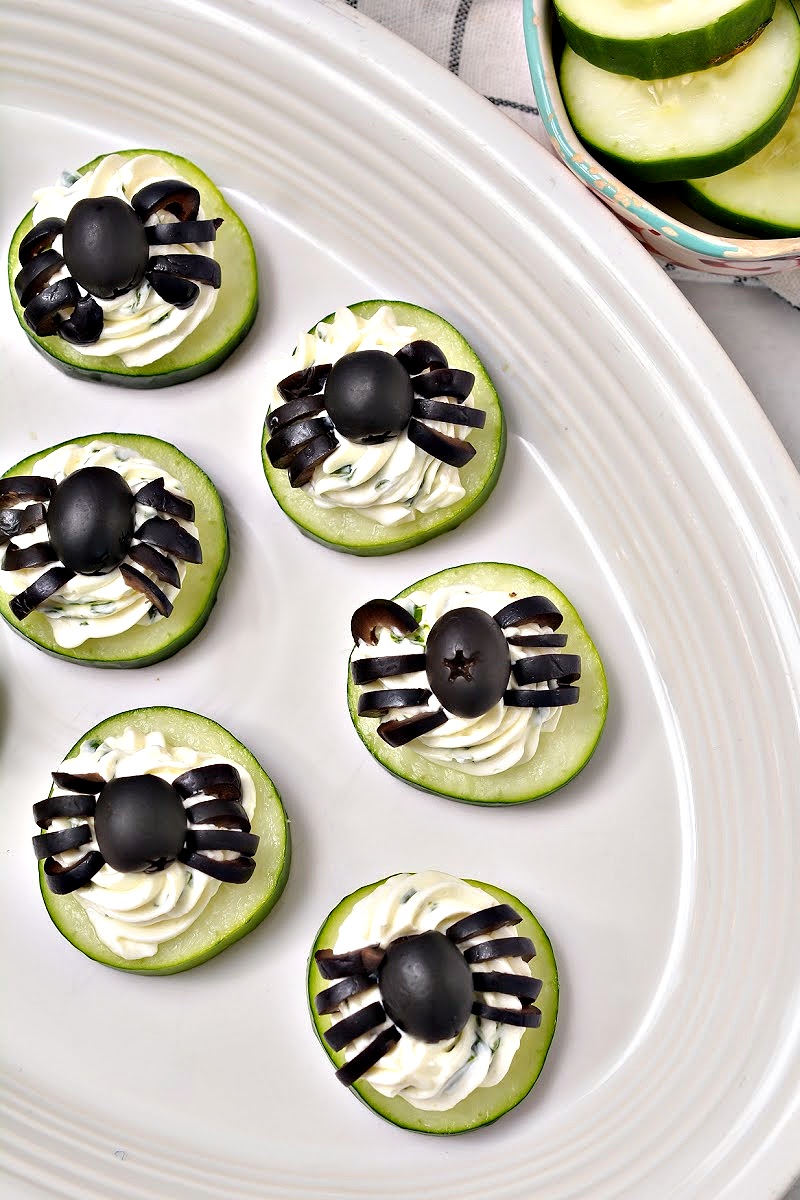 This recipe is rich in fiber and rich in antioxidants.  keto Halloween Cucumber Spider This recipe is the perfect Halloween appetizers. The little ghosts in your house can also make this Halloween cucumber spider.  Nothing beats super easy and delicious party foods.  Most importantly, this recipe will refresh you and keep you fresh.  First you will taste the olives then sink into the cream cheese and then you will feel the juicy taste of the cucumber.  Cut cucumbers into round slices and add cream cheese. 

Do not forget to add onion powder, garlic powder, onion leaves, coriander leaves and black salt and black pepper to this cream cheese. Put the whole olive on the cheese, cut the olives around it and make spider arms and legs. These Halloween Spider Cucumbers will be ready in 15 minutes. The little ghosts in your house will be very happy with this Halloween Spider Cucumber on hand.  If I can make these from my holiday ideas then surely you too can make these awesome recipes.

Find more Halloween Food Ideas here to celebrate halloween days.

Click here.
---
19. Pumpkin Spice Chocolate Covered Pretzels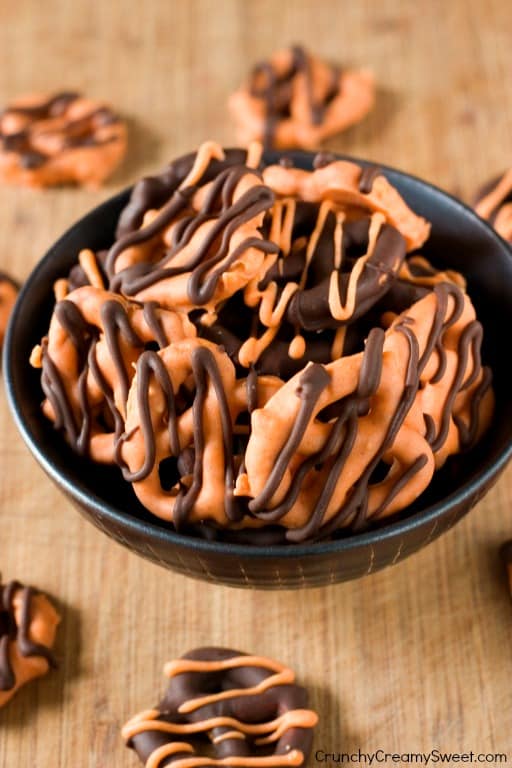 This Pumpkin Spice Chocolate Covered Pretzels recipe is full of October delights sweet, crunchy and creamy chocolatey in every bite.  The pretzel flavor with chocolate fills the mind as you chew.

The only thing to fear about this Halloween appetizers recipe is that it will disappear from the plate very quickly.  It's not a matter of fear!  When our favorite melted chocolate pretzels are in front, everyone, young and old, can't control their cravings.  Treat your guests to a meal on the go that they won't forget you for.  These party foods are perfect for us when we want something sweet. 

This molten chocolate dessert will take just 12 minutes to make and be on our plate. I remember this recipe a lot when it comes to my holiday ideas.
Click here.
---
20. Cheesy Olive Eyeball
I have no idea about Halloween party decorations.  But I have an idea of ​​what Halloween party food should be like. So I promise you will definitely love these Cheesy Olive Eye Balls. These party foods are so different and delicious.t looks really strange and a little scary.
Good quality flour with cheddar cheese, onion powder, garlic powder, red chili powder, (just think of red chili in the ghost's eyes! It makes me smile.) dry mustard, melted butter and black pepper powder.

Stuffs with one manzanilla olive.  After wrapping and baking, our cheesy olive eyeball is ready.  To give a Halloween look, don't wrap the olives completely with the cheese mixture, leave a part of it open, only then the little ghosts in your house can see the ghost eyes. These ghost eyes are ready in 30 minutes. These Halloween appetizers will satisfy both your hunger and your taste buds.
Click here.
---
21. Halloween Snacks Bones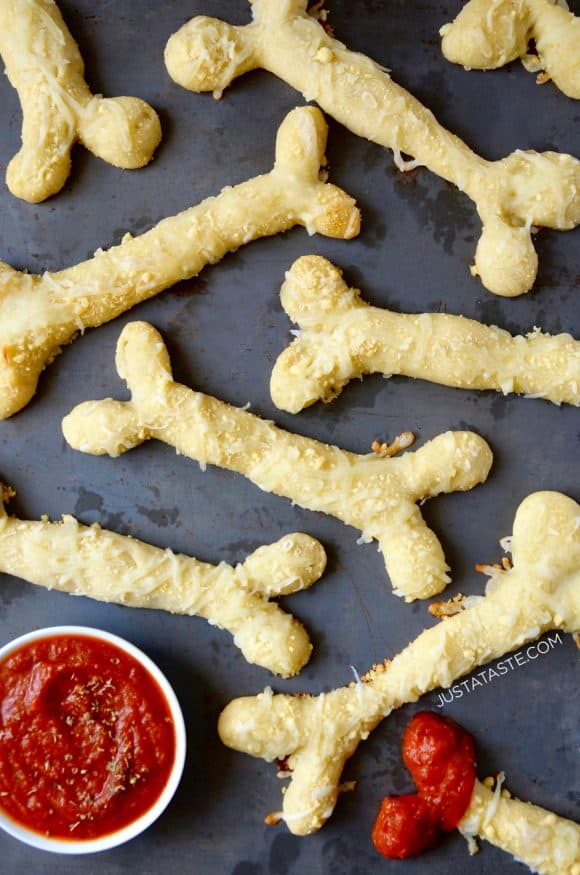 Halloween Snacks Bones are a perfect Halloween appetizer food.  It looks amazing and haunting.  Its taste can be described as drowning in a lot of dough and cheese. 

It is definitely a perfect party foods for holiday.  Not only for Halloween parties, these dish or holiday ideas are sure to be a hit recipe at any event in your home.  These ghostly cheesy bones contain some regular flour, homemade or store-bought pizza dough, and mozzarella cheese.  Parmesan cheese and melted butter are rich in this recipe. It takes 15 minutes to make this Halloween party look like bones and 15 minutes to complete and serve.  Don't forget to put blood on these bones !  Amaze the sweet ghosts in your house by making marinara sauce with blood. 

Last year at my house Halloween party the kids and guests were just asking if there were no more cheesy bones! You know what this recipe tasted like!
Click here.
---
Bonus
Adorable Halloween Deviled Eggs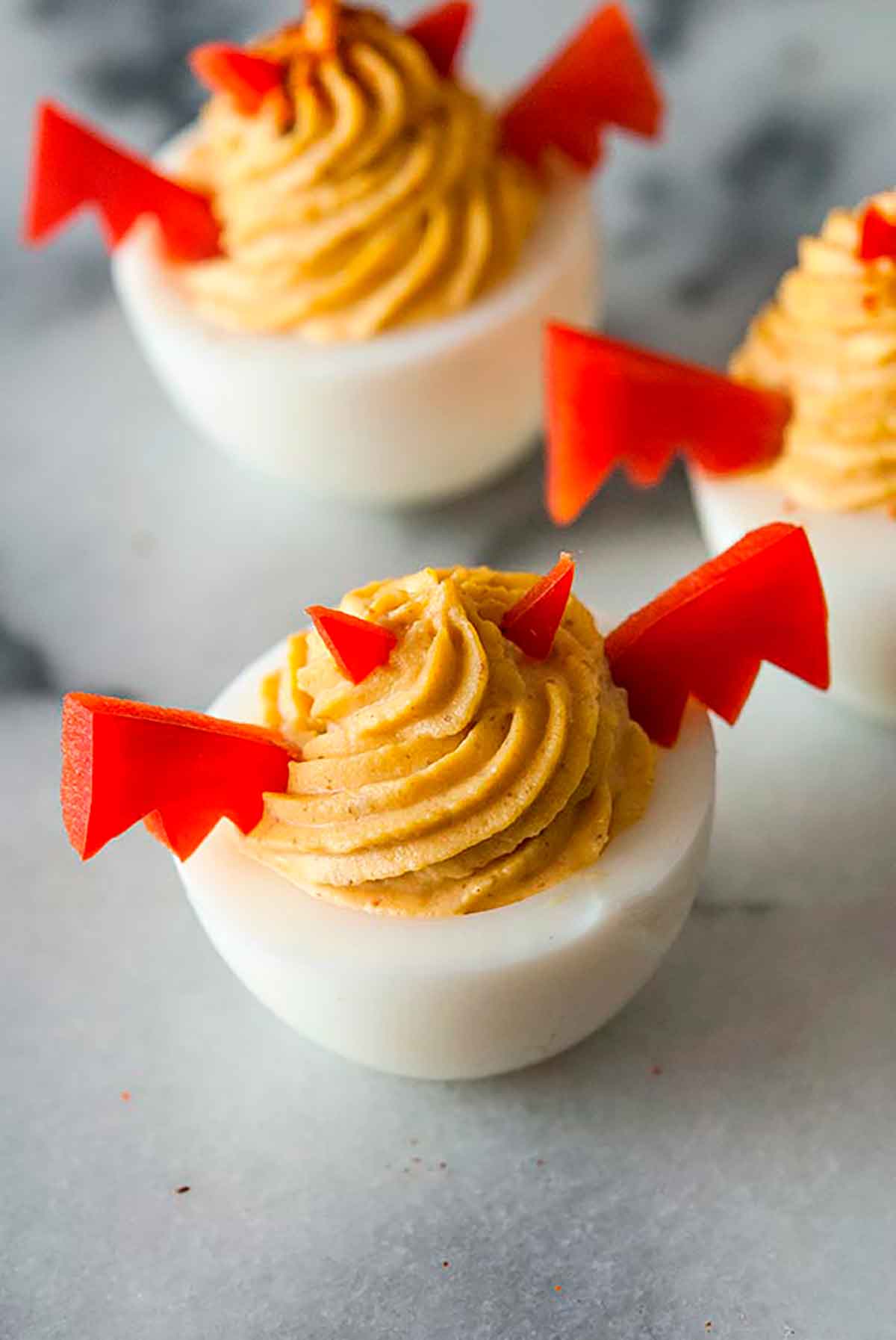 These Deviled Eggs are delicious. A perfect Halloween appetizers. If your kids are egg lovers like me, make these Deviled Eggs with a different look in no time. Decorate these Deviled Eggs in such a way that the real Devil will startle. The combination of boiled egg yolk with mayonnaise, spicy brown deli mustard, black salt and black pepper will make you crazy.

Make devil wings with red bell paper and make a more beautiful devil. I made these Deviled Eggs for my daughter's birthday party. Besides the Halloween party, they looked and tasted absolutely gorgeous. However, I made the devil's wings with red fresh carrots instead of red bell pepper and it tasted and looked the same.  You can also make it with your favorite ingredients. These deviled eggs will only take 30 minutes out of your day.  Prepare and decorate. This recipe is perfect as any party foods recipe.  I sometimes make my vacation ideas really cute.
Click here.
---
Mozzarella Bite Halloween Pumpkins Appetizer
This party foods recipe totally depends on your decoration technique.  The more beautifully you can decorate this food, the more beautiful this recipe will be. If the name is Pumpkin, it will look just like Pumpkin.  But it tastes all cheese and melted butter. You're about to bite into a mozzarella-filled pumpkin.  Think of the taste of mozzarella once baked.  Oh my god! I can't stop my mouth from watering.

A recipe filled with nacho cheese chips will naturally disappear from the plate.  Pretzel sticks are placed on top of these pumpkins to give them a perfect pumpkin shape and parsley leaves are added one at a time.  If you don't have parsley leaves at the moment, you can also use coriander leaves.  This recipe takes about 20 minutes to assemble and bake.  After cooling for 5 minutes, pour over your Pumpkin Mozzarella.
Click here.
---
 Halloween Pizza Mummy Bites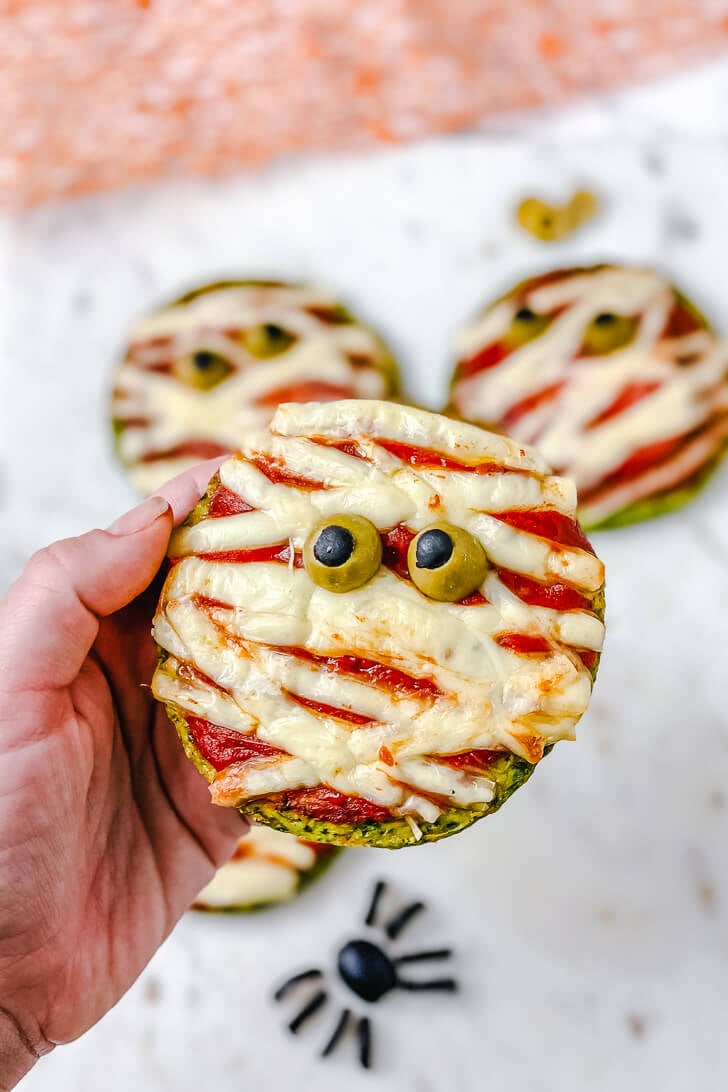 Are your kids pizza lovers?  Then this Halloween Pizza – Mummy bites will become a mommy fan. These little pizzas fill the hearts and minds of kids as much as they fill their stomachs.  It is definitely healthy and fun.  In addition to sliced ​​olives, I also use sliced ​​onion and capsicum between the chicken and mozzarella.  Sometimes I cut tomatoes into rounds and use them.  You can use any vegetable whatever you like. I don't like to cook it one time, I do some new experiments every day. Wrap it like a mummy with mozzarella pieces or sticks so that it looks really mummy and the slices are black.  Or use green olives to make mummy eyes.  

Of course you can also make mummy eyes with any material you like.  Decorate the other accessories so perfectly that the decoration is best for the Halloween party or holiday ideas.  Serve the pizza sauce on your child's plate with some chili flakes.  This recipe is ready in 25 minutes.  This recipe is going to be the best food idea for Halloween appetizers, no no I'm not saying it's what the little ghost in your house will say after eating it.
Click here.
---
Simple Meatball Mummies
These simple meatball mummies are a super easy and delicious Halloween appetizers. Think simple meatballs but with a mummy look, what a treat! These meatball mummy babies can make tauri themselves, you just might need a little help.  I am amused to think that they can make their own mummies.

Mix these meatballs with essential ingredients like onion, garlic, melted cheese, cilantro, allspice and scallion leaves, and you can make them well in advance of the party and refrigerate them.  Then serve with hot mummy blood before serving.  Fear not, blood means delicious red hot sauce.  Our holidays are very beautiful and funny while having children's Halloween parties. Meat mummies can be served in 30 minutes. Also, with these meatballs you can try mummy hot dogs too.
Click here.

Get more Thanksgiving Desserts for holidays.
---
Halloween Cheese and Crackers
These are a very tasty snack as a Halloween appetizers or holiday ideas.  As delicious to eat as it is to look haunted.  These ghost cheese crackers melt in your mouth. This recipe takes very little time to make.  These party foods are ready in 15 minutes or less. Make it scary by cutting things like pumpkins and bats or monsters.

I have modified this recipe a bit.  Also, I served these cheese crackers with various baked vegetables of my choice and at my party.  Even, I like to change my holiday concept.
Click here.
---
Get More Amazing Recipes Below:
Low Carb High Protein Recipes
Vegan Sandwich Recipes
High Protein Meal Prep Recipes
Cheap Vegetarian Recipes
Fritter Recipes
One Pot Dinner Recipes
---
If you like this article about halloween appetizers, share with your friends or families on Facebook, Twitter, and Pinterest. Choose your favorite recipe and make it at home, let me know which is your best recipe in the comment. Also, you can subscribe to my blog to get all the latest updates first on your mobile.
---
To make these recipes for later, SAVE this pin on your favourite Pinterest Board