There's a reason boneless chicken breast recipes are a staple of any good weeknight dinner arsenal. Chicken happens to be a super versatile, crowd-pleasing main, that's full of protein and other nutrients that we need every day! When you're looking for an easy (but satisfying) weeknight meal to whip up, look no further than our best chicken breast recipes for meal prep. From tasty finger foods to healthy salads, this lean protein can be used for so many dinner recipes — which is precisely why we can't get enough of America's top bird.

The best part? This juicy white meat is actually healthy (just one more reason that it's the ruler of the roost when it comes to easy recipes). In fact, chicken breast nutrition is quite impressive: one 3.5 oz serving boasts a whopping 31 g of protein. Another bonus? Chicken is easy (and speedy) to cook, especially when it comes to boneless and skinless breasts.
---
21. Air Fryer Chicken Breast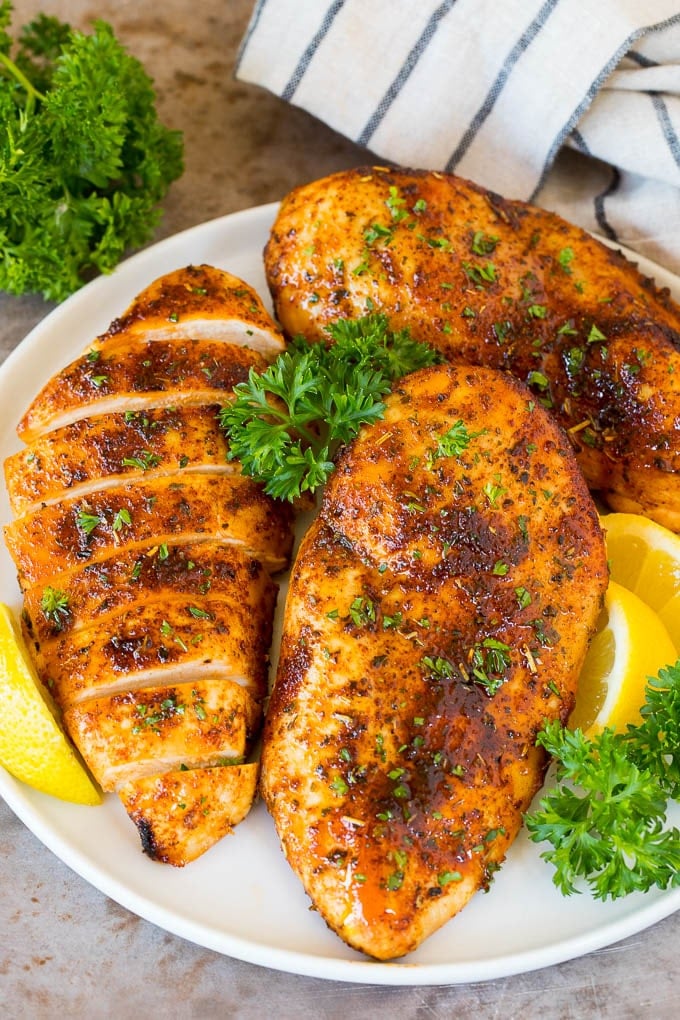 Juicy, tender chicken breasts seasoned with herbs and spices just out of the air fryer — your kitchen smells divine! This Air Fryer Chicken Breast recipe is the easiest, fail-proof and most delectable chicken recipe that you'll ever make. I can never get enough of these simple, mouthwatering chicken breast recipes including blackened chicken, garlic butter chicken and this air fryer chicken breast.

These dishes are so comforting and satisfying and easy to make that they make both my tummy and heart full. An air fryer makes the meal prep and cooking even easier and faster. The chicken cooks perfectly soft and juicy in just about 30 minutes in the air fryer and everyone in my family loves it!
Click here.
---
20. Creamy Tomato Basil Chicken Breasts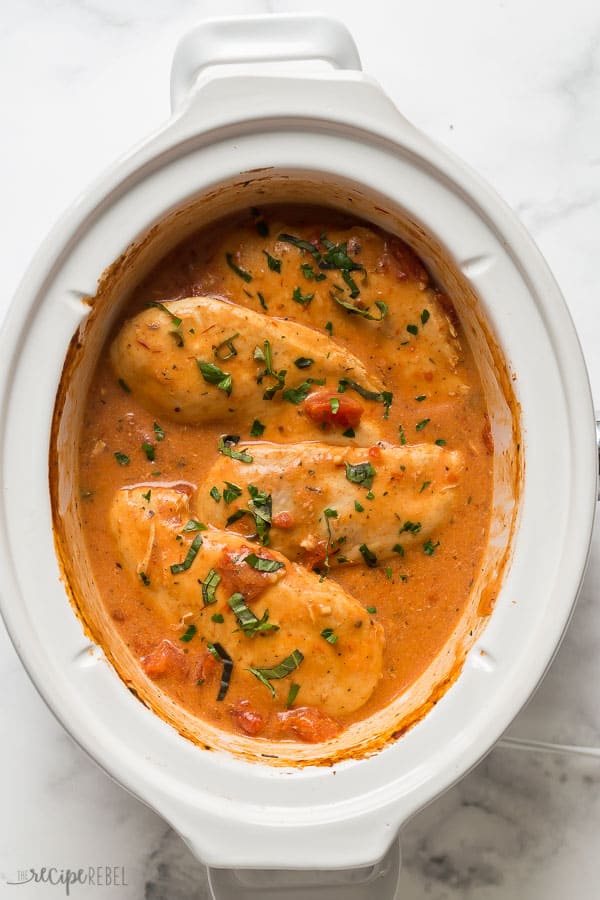 I just have the perfect easy chicken dinner recipe for you. Soft , juicy chicken breast cooked in a creamy tomato basil sauce in a slow cooker, sounds good? This recipe consists of the simplest, easily available kitchen ingredients and takes roughly 30-35 minutes to cook.

This chicken dish cooked in creamy tomato basil sauce and a plate of spaghetti for dinner is a total hit but you can also just have it with salad. Generally slow cooker recipes lack in high flavor or texture but I have a fix for that. Roast your chicken breasts before adding them to the cooker. You can also spice it up after it's cooked if you want to add more flavors in it.
Click here.

Find these amazing cold appetizers for holidays.
---
19. Tender & Juicy Oven Baked Chicken Breast 
This juicy oven baked chicken breast is so irresistible, I bet you can't resist your temptation. You plunge your knife into the succulent white meat and go for that first bite… look who's already drooling! Chicken is widely enjoyed by people of all ethnicities all over the world and every culture has a different way of cooking it with various spices and seasonings.

From finger-licking Indian curries to the lip-smacking classic roast, chicken is desirable in every form. And people love chicken not only because it's deliciously mouth watering but also because of the rich amount of protein it has to offer. One of the best and easiest chicken is chicken breast recipes that healthies proteins and so easy to prepare at home you can eat. 
Click here.
---
18. Creamy Garlic Parmesan Chicken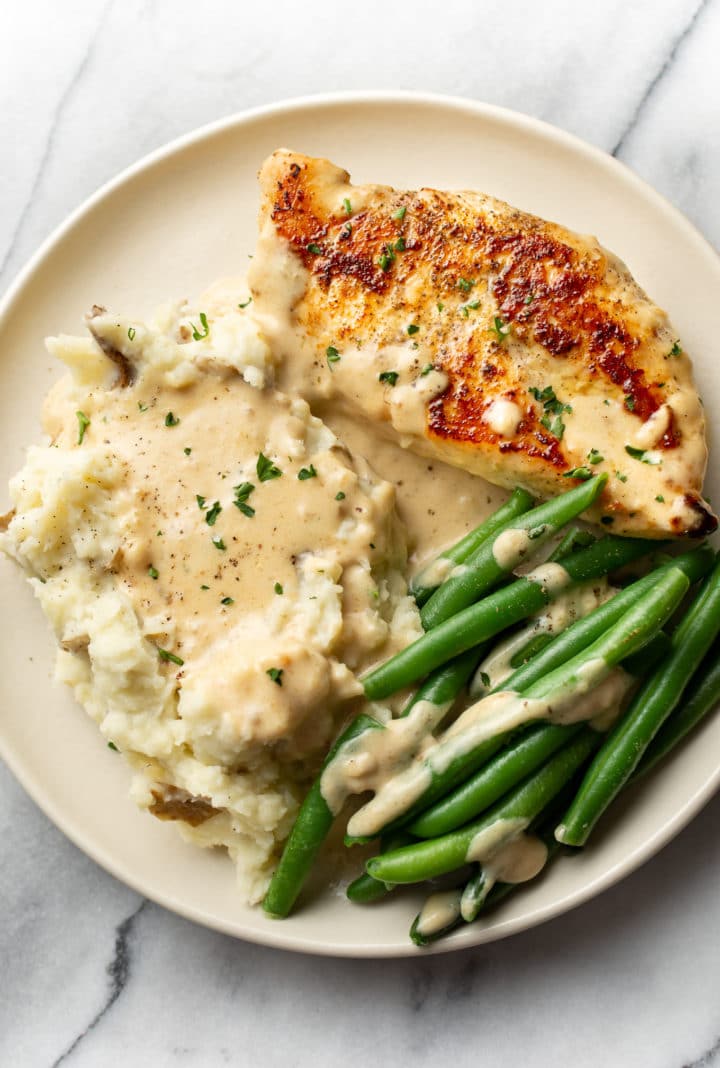 These juicy, creamy, garlicky parmesan chicken breast recipes are filled with flavors to the brim. My family is just fascinated with this dish. I also choose this recipe when I have guests coming over and don't have hours to cook. These easy dinner recipes are so luscious that they just can't resist licking their plates!

And this juicy, soft chicken, slathered with creamy garlic and parmesan sauce can be cooked in just 30 minutes. It's unbelievable how easy it is to cook this dish yet how insanely delicious it tastes. If you want to impress your guests and get them talking about your cooking skills, this recipe has to be on your menu.
Click here.
---
17. Honey Sriracha Chicken Bites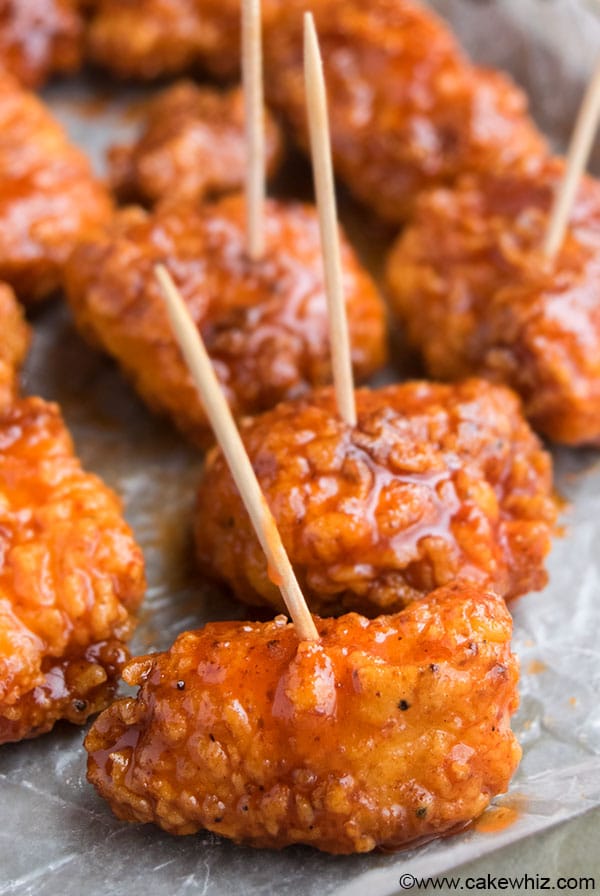 These sweet and hot crispy oven baked chicken bites are perfect for snacks or starters. The sweetness from the honey, spiciness from the sriracha combined with the crispy and juicy baked chicken bits together make the perfect match. These can be simply made in under 30 minutes. Replace the boneless chicken breast with chicken wings in the recipe and you'll have honey sriracha chicken wings or with chicken legs to make sriracha drumsticks.
Click here.
---
16. Sticky Honey Garlic Chicken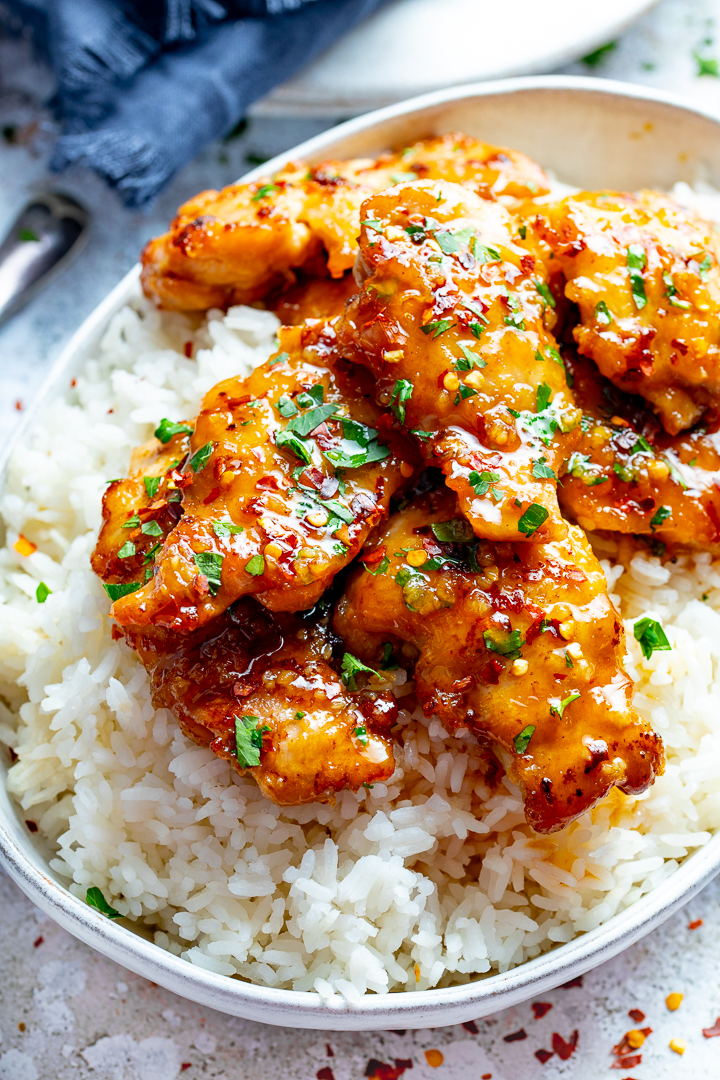 Sticky Honey Garlic Chicken is generally made with boneless chicken thighs but you can easily swap it with chicken breasts because it's easier to trim fat from the breasts and also chicken breasts have less fat than thighs so it's a healthier option. Ready to serve in just 20 minutes, this recipe will give you a typical Chinese banquet feel.

Soft, fleshy, golden chicken pieces covered with sticky and sweet garlic, soy and honey sauce served with steaming hot boiled rice can be your homemade Chinese banquet dinner. Follow my recipe along with the full meal prep for these easy and delicious chicken breast recipe or easy dinner recipes.
Click here.
---
15. 20-Minute Baked Lime Cilantro Chicken Breasts
Prepare these 20-minute Baked Lime Cilantro Chicken Breasts for your weeknight dinners. It's so easy to make, time-saving, and can be made on just one sheet pan! Cleanup is done in just a snap of the fingers. Your family will kiss your hands for making these dinner chicken breast recipes oozing with the Mexican-inspired flavors of lime and cilantro.

When you are short on time and don't have the time to marinate and grill your chicken, this baked version of lime cilantro chicken is a savior. Chile powder and cumin enhance the lime cilantro flavor and adds a rich taste to the dish. Just 20 minutes in the oven and your kitchen is filled with the aroma of this delicious treat.
Click here.
---
14. 4-Ingredients Brown Sugar Garlic Chicken Recipe
This 4-ingredient Brown Sugar Garlic Chicken will blow your mind. This recipe is easy yet so delectable that once you have it you'll surely frequently crave it. And these 4-ingredient easy dinner recipes or meal prep take just 20 minutes to bake into a mouthwatering dish.

The ingredients include boneless chicken breasts, brown sugar, garlic, and soy sauce. All these ingredients caramelize with the chicken in the oven to give it a mind-blowing taste. You can choose your favorite carb to serve with steamed veggies or a salad by the side.
Click here.

Get these amazing Christmas No Bake Desserts for celebration.
---
13. Air Fryer Stuffed Chicken Breasts
Here, I bring to you the most delicious chicken breast recipes and my Air Fryer Stuffed Chicken Breast is one of the fanciest dinner recipes among these. Stuffed with a thick, luscious filling of cream cheese, feta and spinach, the chicken breasts turn golden brown on the outside and succulent on the inside when brought out of the air fryer.

Whether you have a party to throw or in a haste to prepare dinner on a weeknight, this recipe fulfills every purpose. This recipe comes together in just 30 minutes and the ingredients can be altered according to your preference and availability. It can also be prepared ahead of time and served with steamed veggies by the side.
Click here.

Make these another healthy high protein salads for meal prep. Must try these keto chicken recipes for weeknight dinner.
---
12. Baked Balsamic Chicken Breast Recipe
This Baked Balsamic Chicken Breast Recipe is infused with slightly sweet and garlicky flavours and is the juiciest, mouthwatering baked chicken breasts you'll ever have. The sweet and tangy balsamic vinegar in the marinade makes the chicken juicy and tender.

It takes just 40 minutes for the chicken breasts to perfectly bake in the oven. To prepare the chicken breasts, you first need to cut each breast in half, lengthwise through the middle. Wrap it in a plastic wrap and with the help of a meat mallet gently pound the chicken.
Click here.

These amazing low calorie egg recipes are great for meal prep.
---
11. Broccoli Cheese Chicken Breast Recipe
Healthy chicken breast recipes are the best dinner recipes for me. This Broccoli Cheese Chicken Breast recipe is one of my favourites for many reasons. It is low carb, tastes amazing and super simple to make. This meal prep is so easy compared to that of the stuffed chicken recipes that include stuffing the chicken with a filling.

Stuffing the chicken becomes a really tough job for me as the filling always oozes out. In this recipe, we just spread our filling on top of the chicken breasts and let it bake in the oven. All you need for this recipe is cream cheese, cheddar, broccoli and boneless chicken breasts. Prepare the filling with cream cheese and cheddar and spread it on top of your chicken breasts. Add in the broccoli buds and push it inside the oven. Your delicious and healthy dinner will be ready in not more than 30 minutes.
Click here.

Get these amazing Holiday Breakfast Recipes for morning meal.
---
10. Lemon Pepper Chicken Recipe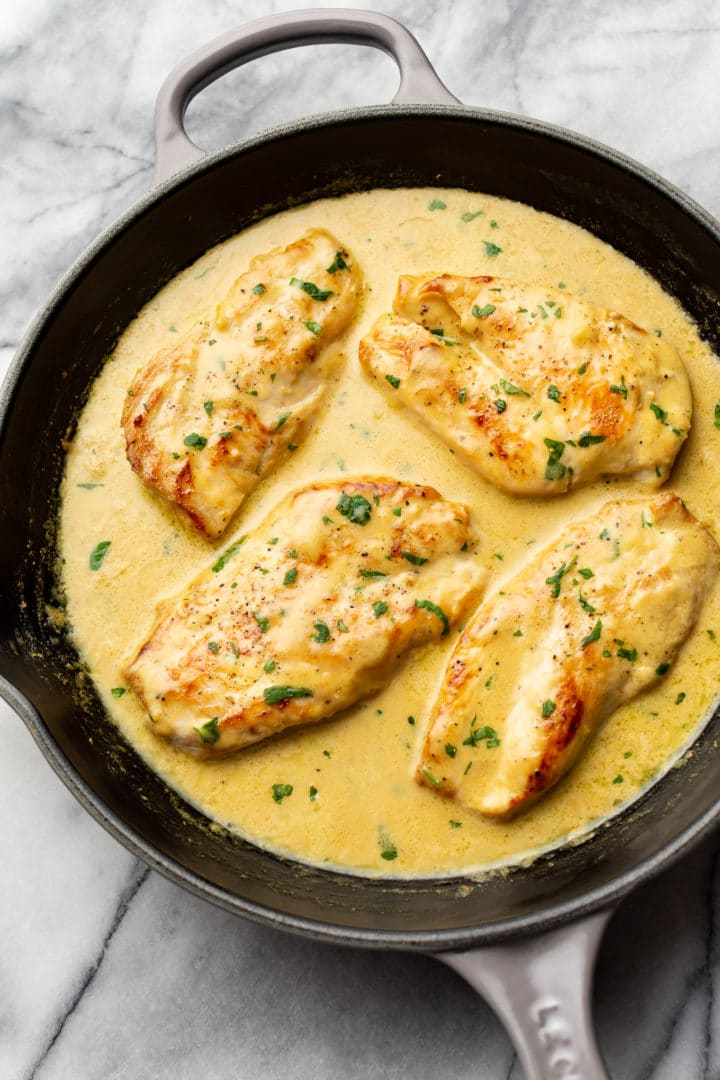 Creamy white Lemon Pepper Chicken sounds like the perfect comfort meal prep for busy weeknights. I have countless chicken breast dinner recipes but this is one of my personal favourites. This light dish is so pleasing that it not only fills my stomach but calms my mind. That's the nature of good food, it lifts your mood.

For the sauce, add some butter in your pan with some flour and cook it for some time. Then add in some cream. The dish is seasoned with a lemon pepper seasoning. There are a lot of readymade options available in the market. But I like to make my own using cracked peppercorns and granulated lemon zest for a fresh flavour.
Click here.
---
9. Mushroom-Stuffed Chicken Breast
Another favorite from my chicken breast recipes is this yummy Mushroom-Stuffed Chicken Breasts. The chicken soaks in all the flavours that the stuffing releases into the chicken breast. Garlicky mushrooms and spinach and an overload of cheese is what makes this feeling so mouthwatering. The chicken becomes soft, juicy and full of flavours.

There are only a few ingredients required for these meal prep or dinner recipes and you can easily swap them according to your taste and what you have in your kitchen. All you need to do is fry the mushroom and the spinach with garlic and stuff the chicken with it and loads of cheese and let it bake for approximately 30 minutes and dig in.
Click here.

Also try these crockpot dinner recipes & instant pot chicken recipes & diced chicken recipes & chicken cutlet recipes for busy weeknight for family.
---
8. Maple Dijon Chicken
Today I bring you Juicy Maple Dijon Chicken. This chicken breast recipe is as juicy as it is delicious.  Definitely a healthy recipe. The taste of this recipe is a mix of spicy, sweet and salty. Rub the chicken breast well with garlic juice, then salt, lemon and soy sauce and massage well in the same manner, followed by fresh chilies. 

After mixing with the same, place the chicken breast in the oven and serve hot. I also like to add mustard, olive oil and maple syrup.  Then just before serving I prefer to eat hot spicy chicken with lemon juice.  Before preparing this meal, know about its magic.  The magic of its taste.  You may not have enjoyed such a soft and wonderful salad recipe. This chicken breast dinner recipe is ready to go in your mouth in just 20 minutes.
Click here.
---
7. Baked Honey Mustard Chicken Breast with Lemon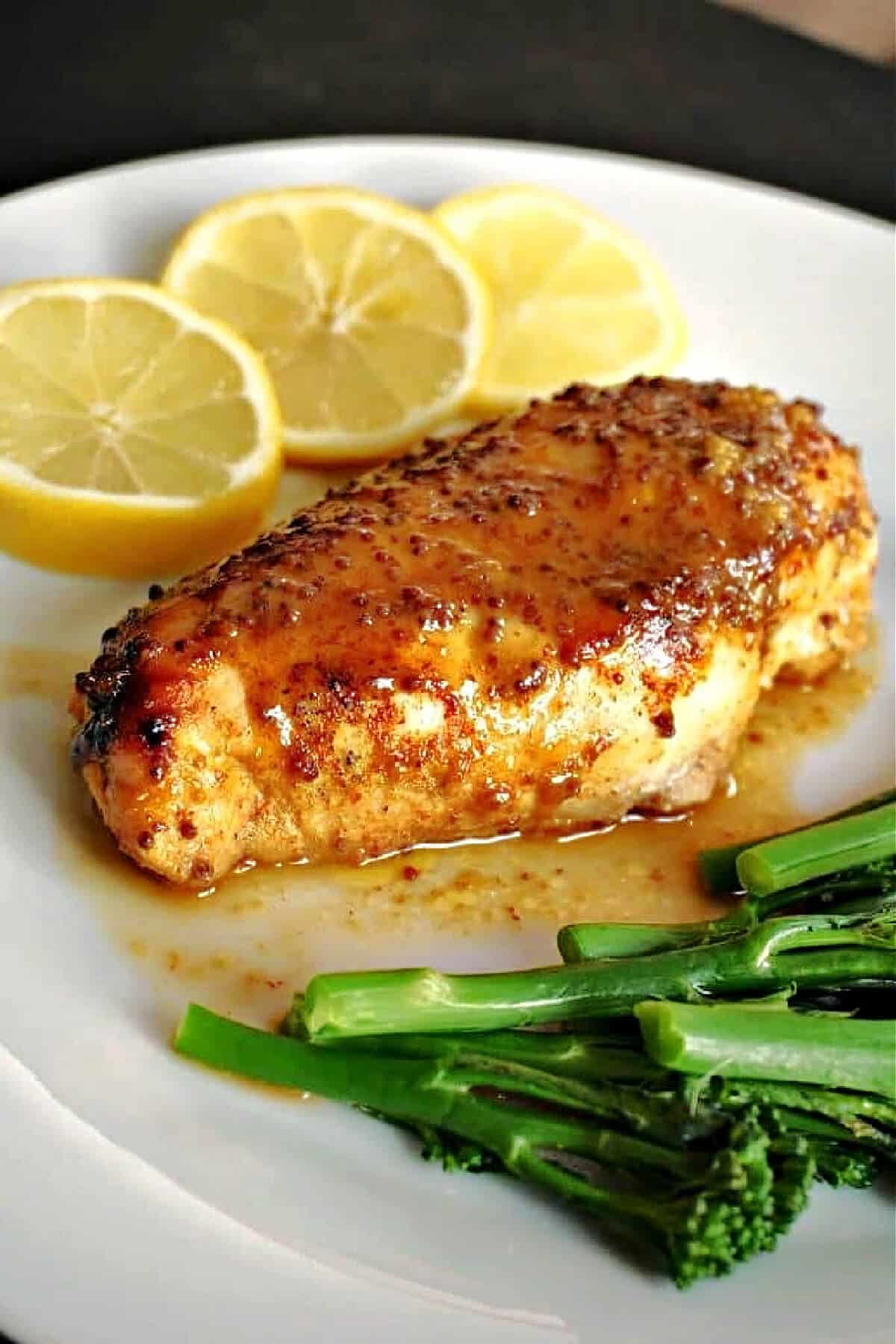 This Baked Honey Mustard Chicken Breast with Lemon is one of those 'instant staples'.  Gluten free and full of flavor, this recipe balances the sweet heat.  Who doesn't love a easy dinner or lunch of chicken with rice and pair with salad?  There are endless options with so many delicious ingredients that can be used to make delicious, yummy chicken. 

So, my tried and true Chili Lime Chicken is always a popular option, but I also like a hint of sweet and spicy. The best trick is to make chicken with mustard and honey.  Lightly scoring the top of the breast with a knife and sprinkling some sea salt, fresh pepper and some fresh herbs directly on your chicken are great ways to bring out the best in your bird. These chicken breast recipes are tender and full of sweet heat.
Click here.
---
6. Chicken with Garlic Mushroom Sauce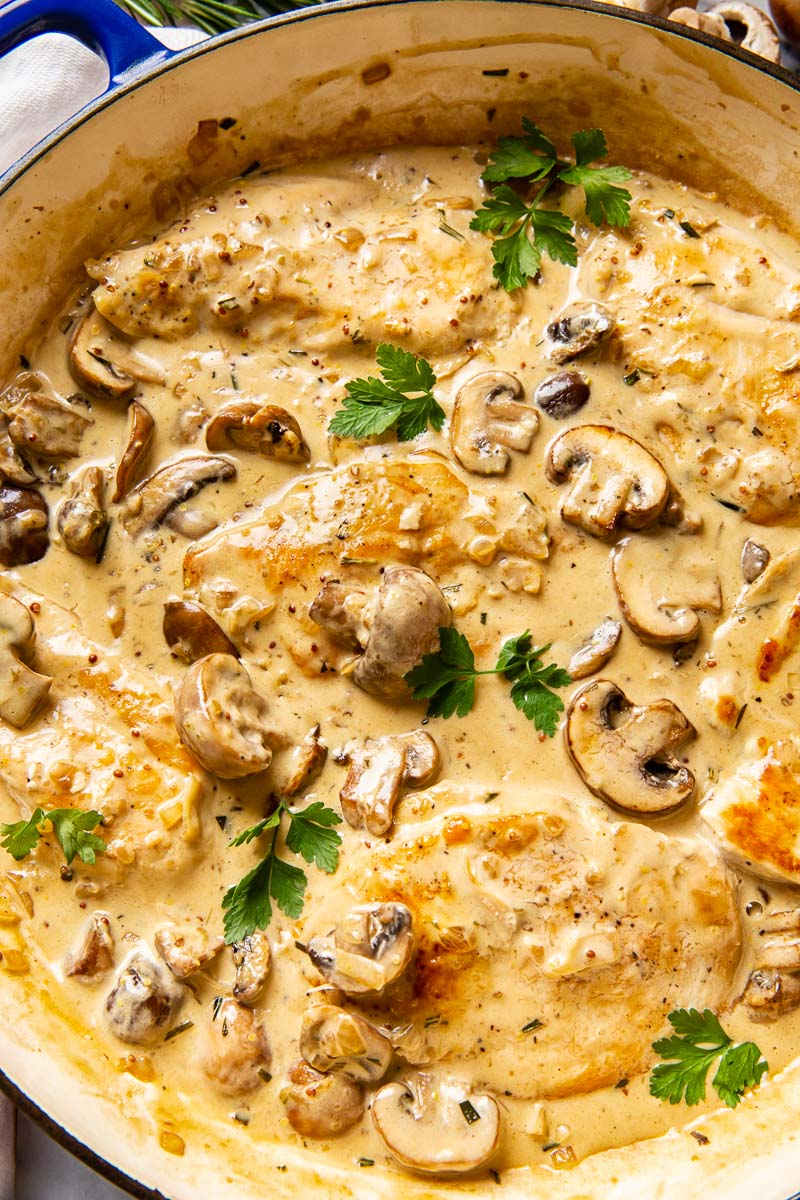 Chicken with Garlic Mushroom Sauce Juicy chicken breast, absolutely delicious, low carb and healthy meal for two.  Serve it with mushrooms.  There's hardly any meal prep required and you'll get a recipe for some moist chicken breasts cooked in a super tasty mushroom marinade.  Planning a romantic dinner or perhaps you want to impress your other half with a beautifully cooked dinner?  Very simple and fancy ingredients are required, and the taste will sink into the city. 

January can be a tough month, pockets empty after Christmas shopping, still trying to get around those healthy eating resolutions.  And, above all, the weather is bad: short, dark days and very cold.  A night out sounds wonderful, doesn't it?  Especially if you want to spend a day to your heart's content.
Click here.
---
5. Easy Chicken Madeira Recipe
This is the Cheesecake Factory copycat recipe and the taste is a hit. Spice it up with garlic juice, salt, juicy cheese, and some vegetables. Absolutely delicious, low-carb, and healthy chicken breast recipes meal for lunch or dinner. This match takes very little preparation.  Preparation is easy. You cook super delicious Madeira Chicken.

Enjoy the taste of the restaurant sitting at home. You will have a very easy and wonderful experience. You will feel the magic of its sweet smell and taste in every bite. This recipe of the day will be the star of the show with Madeira sauce for its special creaminess.
Click here.
---
4. Honey Dijon Garlic Chicken Breasts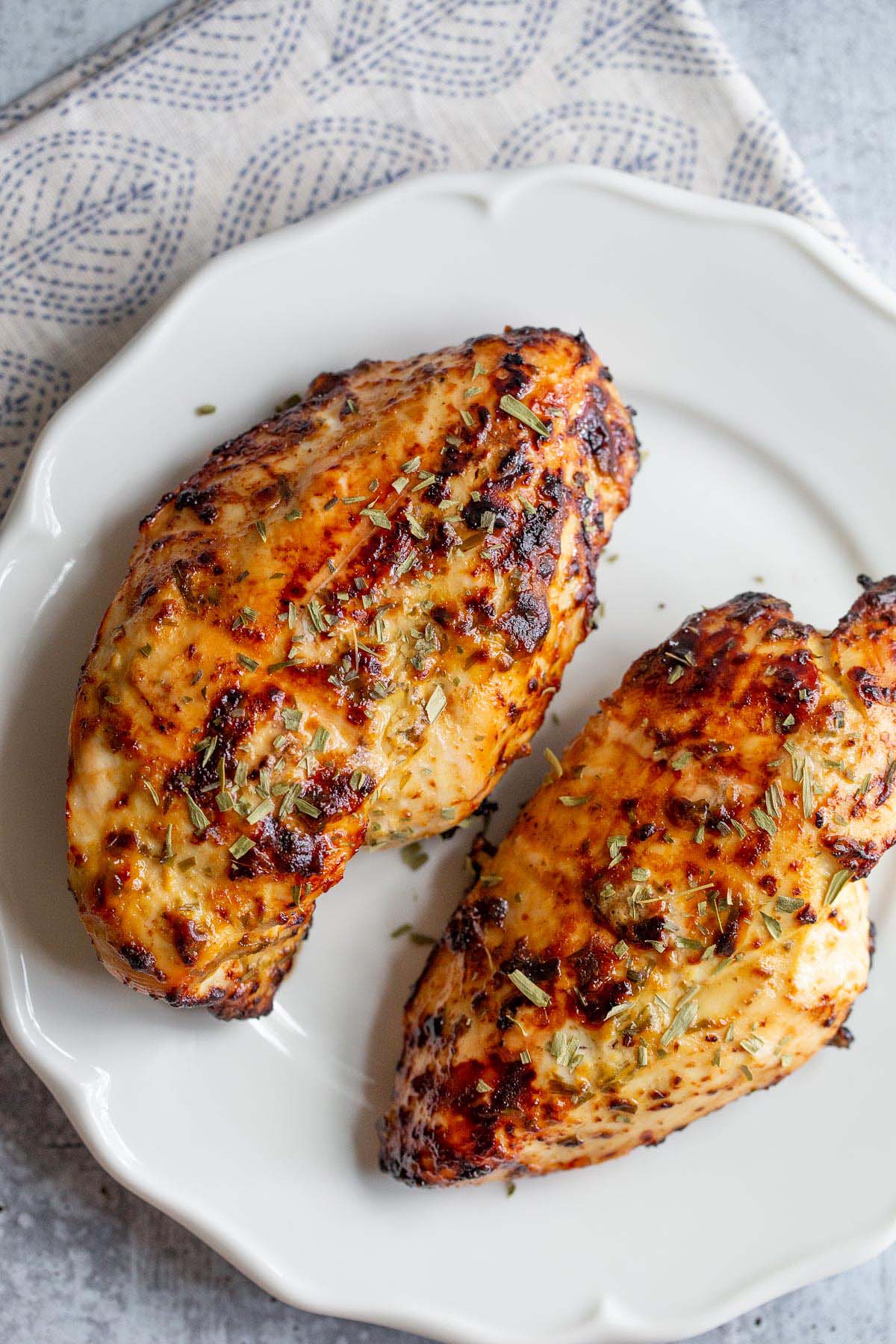 Today I bring you Juicy Garlic Dijon Chicken. These chicken dinner recipes are as juicy as it is delicious.  Definitely a healthy recipe. The taste of this recipe is a mix of spicy, sweet and salty. Rub the chicken breast well with garlic juice, then salt, lemon, and soy sauce and massage well in the same manner, followed by fresh chilies. 

After mixing with the same, put the chicken breast in the oven and serve hot. I like to add mustard, olive oil and honey in between.  Then just before serving, I prefer to eat garam masala chicken with lemon juice.  Before preparing this meal, know about its magic.  The magic of its taste.  You may not have enjoyed such a soft and wonderful salad recipe. This chicken breast dinner recipe is ready to go in your mouth in just 20 minutes.
Click here.
---
3. Easy Baked Teriyaki Chicken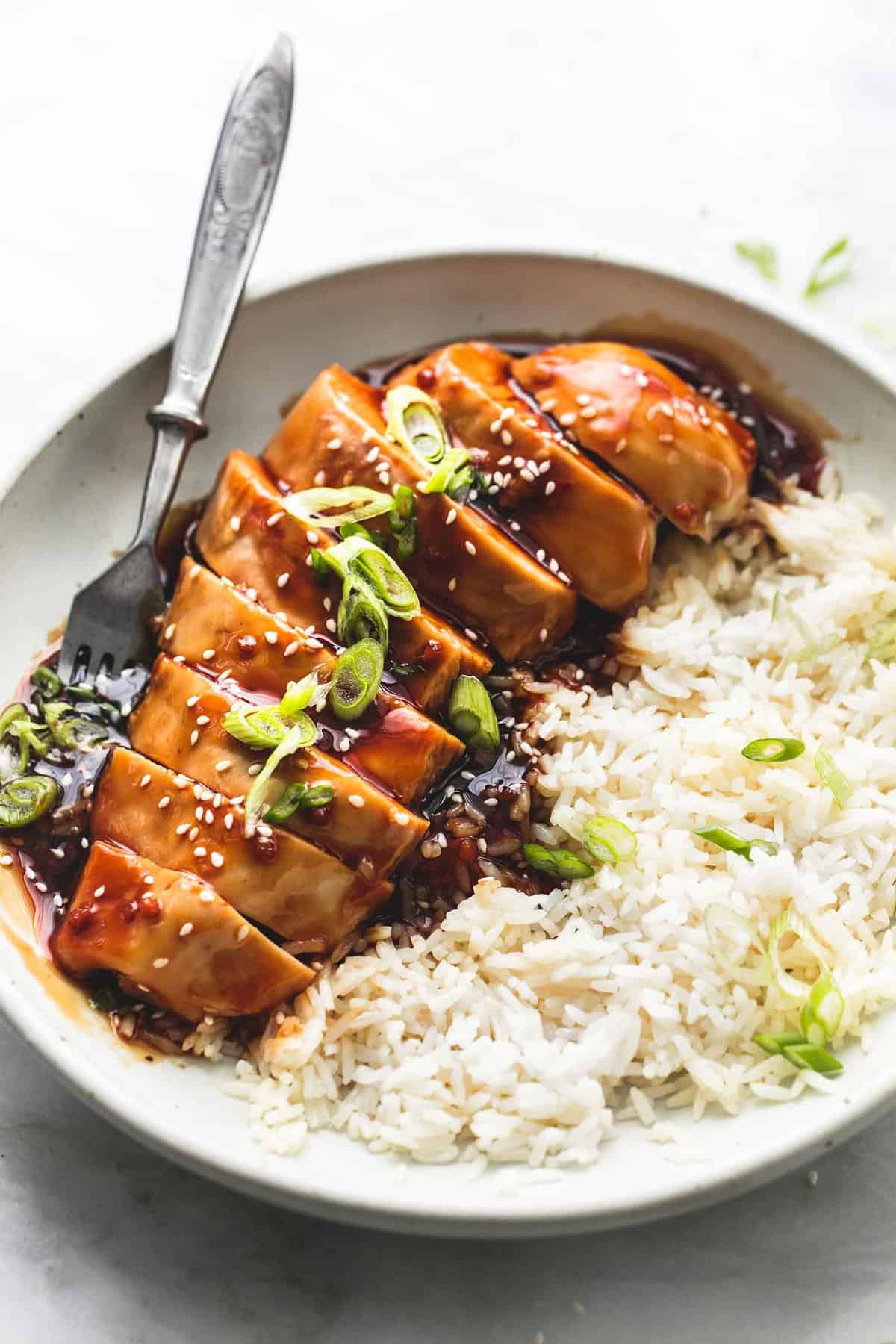 These healthy recipes are going to be special for you.  And the delicious taste will make you crazy.  And this will help to keep your body healthy. Its taste is very sour, salty and sweet.  With these three flavors of soft juicy chicken with your favorite sauce, what else do you want? Among them, a special sauce is more delicious.

Surely you have heard the name of Japanese teriyaki sauce? This sauce enhances the taste of everything, of course, the food must be edible with the sauce. You can eat this dish anytime. This chicken teriyaki in 30 minutes.  Ready to arrive at your table. This is one of the best ever chicken breast recipes I am sure its taste will satisfy you.
Click here.
---
2. Cheddar Ranch chicken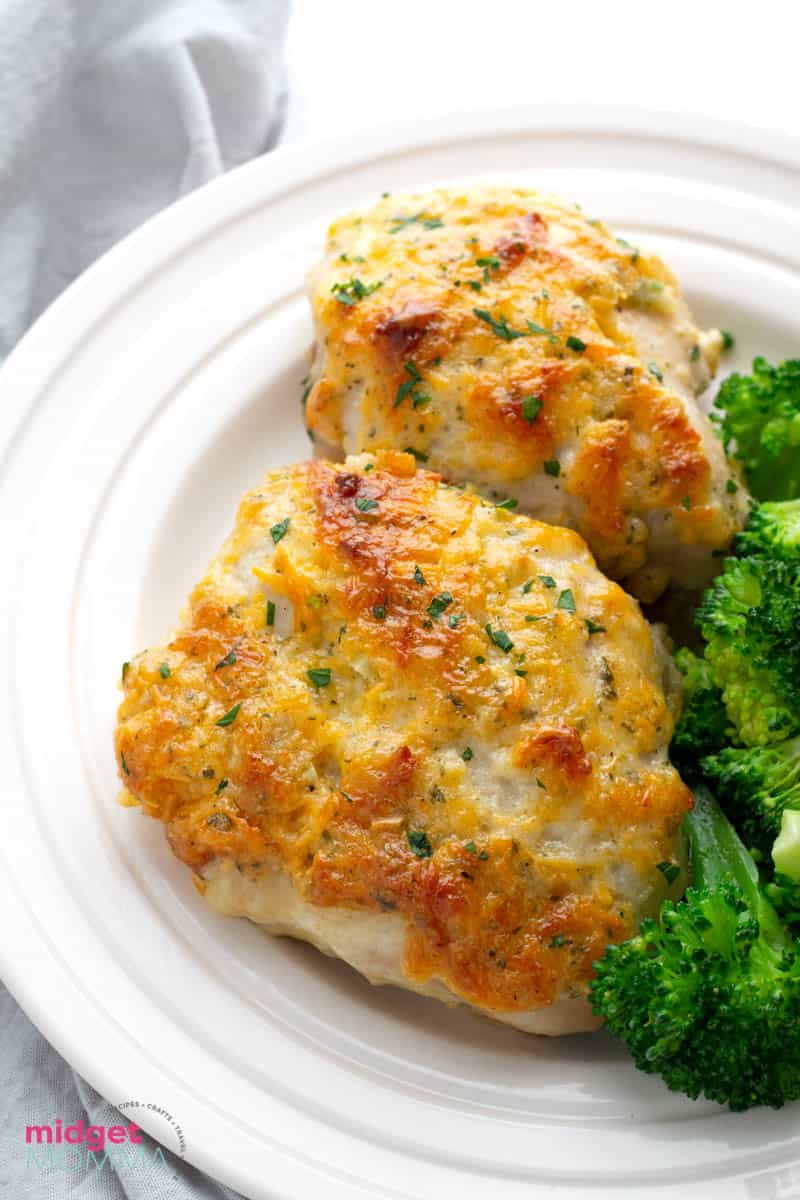 This Cheddar Ranch Chicken recipe features juicy chicken breasts, creamy sauce, buttery vegetables, and delicious bites of cheddar cheese.  This is an easy restaurant quality dish that is sure to please your family or guests!  No wonder it's one of the restaurant's most popular dish preparations.  This recipe is so delicious and hearty, yet so easy to make at home!  The ingredients list is simple.  Hopefully all these ingredients are in your kitchen. 

This creamy, delicious and less time consuming than other chicken recipes is divine.  Tender and juicy chicken breast dinner recipes are covered in a creamy sauce and topped with cheddar cheese and cooked vegetables.  Every bite will make you go crazy with the incredible flavor. My husband prefers the Cheddar Ranch Chicken recipe for dinner over any other chicken breast recipe.
Click here.

Try these delicious brunch recipes for holidays.
---
1. Buttermilk Roasted Chicken
Buttermilk Roasted Chicken is the best of all in terms of taste. This healthy recipe is marinated in buttermilk, sauce, spicy spices, sea salt, and a little butter.  Then roast for 30 minutes and your dinner is ready. Are you losing weight?  Then your healthy dinner is going to be Buttermilk Roasted Chicken. 

With which you get vegetables, buttermilk, and chicken breast.  Your stomach will be full for a long time and you will stay away from excessive food intake. Your body will get the necessary protein. And here we can use whole cooked lean chicken. These chicken breast recipes or meal is full of salty, juicy, and sweet tastes.
Click here.
---
Chicken Sun Dried Tomato Cream Sauce
In these chicken breast recipes, one skillet 30-minute with Sun-Dried Tomatoes cream sauce is pure bliss — both for the cook and the eater. This finger-licking meal prep is a combination of pan-fried chicken breasts and a luscious and savoury sun dried tomato cream sauce with artichoke hearts.

Your weeknight dinner is going to be a hit. This dish has the flavours of restaurant quality chicken and you'll be surprised how effortlessly it can be made. You can pair it with some nice crusty bread or have it with some blanched green beans for a healthier option.
Click here.
---
Creamy Bacon Chicken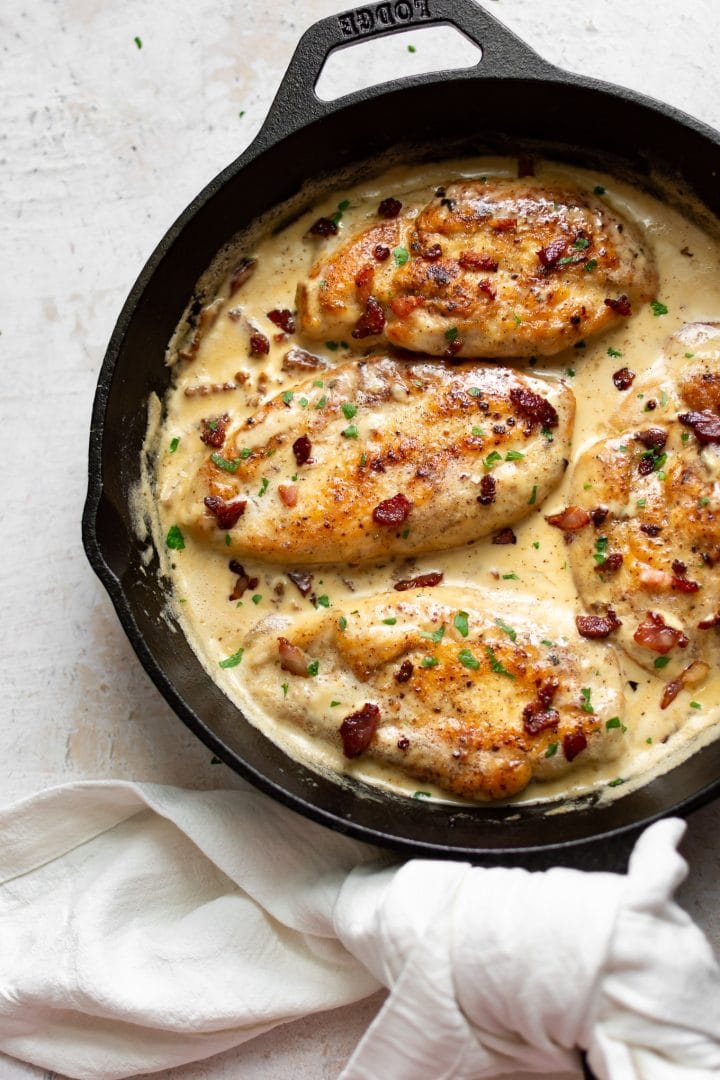 Chicken with bacon and cream is one of the best combos! Trust me when I say this. And if you're making this Creamy Bacon Chicken recipe for dinner tonight I'm sure you're going to agree with me. This 30 minute dinner recipe will get you a Master Chef badge.

Pan-fried golden brown chicken that melts in the mouth when you take a bite and the crispy bacon is a match made in heaven. The idea of this recipe was actually originated by my sister who insisted that I develop a recipe with chicken and bacon and place it in my blog.
Click here.

Make these healthy green bean recipes for holiday lunch.
---
Million Dollar Chicken Bake
Once you have this Million Dollar Chicken Bake, you are not going to bake your chicken in any other way. Soft and tender baked chicken breasts covered with a creamy mixture of two kinds of cheese, bacon and green onions!

The chicken is so flavourful and infused with a rich and creamy sauce that you'll be drooling to taste it. You'll need just 10 minutes to prepare and about 20-30 minutes to bake the chicken. Fancy amazing dinner will be ready in under 40 minutes and great for your whole family!
Click here.
---
Creamy Coconut Milk Chicken
All you need to make this one pan 30 minute Creamy Coconut Milk Chicken are coconut milk, chicken broth, soy sauce, lime juice, ginger-garlic paste and boneless chicken breasts. These chicken breast recipes are low in carb and dairy-free. If you've had a hectic schedule all day and want to have a satisfying meal for dinner then this is the recipe for you.

These dinner recipes dishes are packed with different flavours coming from the tanginess of fresh lime juice, saltiness of soy sauce and creaminess of coconut milk. Dinner will be so exquisite, you'll be licking your fingers till the end.
Click here.
---
You may Like These Meal Ideas:
Fritter Recipes
High Protein Meal Prep Recipes
Halloween Food Ideas
Smoothie Recipes
Thanksgiving Desserts
Cheap Vegetarian Recipes
Vegan Sandwich Recipes
Low Carb High Protein Recipes
High Protein Snacks
Chickpea Snack Ideas
---
If you like this article about Chicken Breast Recipes, share with your friends or families on Facebook, Twitter, and Pinterest. Choose your favorite recipe and make it at home, let me know which is your best recipe in the comment. Also, you can subscribe to my blog to get all the latest updates first on your mobile.
---
To make these recipes for later, SAVE this pin on your favourite Pinterest Board