Mothers Day desserts are a wonderful way to show appreciation and gratitude to the special women in our lives. I have some treat ideas in my mind that I am going to share with you to make this Mother's Day special for every mother out there. Some of these holiday ideas include classic favorites such as chocolate cake, fruit tarts, cheesecake, and cupcakes. For a more sophisticated option, consider serving a French-inspired pastry like macarons or eclairs. 

You can also incorporate seasonal fruits such as strawberries, blueberries, and raspberries to add a fresh and vibrant touch to your desserts. To make the day even more special, consider personalizing your dessert with a message or your mom's favorite flavors. You can also involve your kids in the process of making the dessert, creating a special memory that will be cherished for years to come. Mothers Day desserts are a sweet way to celebrate the important women in our lives and show them how much they are loved and appreciated.
---
Here are some tips for Mothers Day desserts:
Personalize the dessert: Consider your mom's favorite flavors or desserts and try to incorporate them into your treat ideas. This will make it even more special and memorable.
Keep it simple: Don't overwhelm yourself with a complex recipe. Stick to something simple that you can easily make with ingredients you have on hand.
Make it pretty: Use colorful fruit or edible flowers to make your dessert visually appealing. A beautifully presented dessert is sure to impress your mom.
Use seasonal ingredients: Consider using fresh seasonal ingredients to add flavor and freshness to your dessert. Springtime strawberries, rhubarb, or citrus fruit would make a great addition to your Mother's Day holiday ideas.
Consider dietary restrictions: If your mom has any dietary restrictions, be sure to choose a recipe that meets her needs. For example, you could make a vegan or gluten-free dessert.
Involve the kids: If you have young children, get them involved in the process of making the dessert. It will be a fun activity for them, and your mom will appreciate the effort.
Add a personal touch: Write a message on the dessert or serve it on a platter with a special message for your mom. This will make it even more special and heartfelt.
Remember, the most important thing is to show your mom how much you love and appreciate her on this special day. Have fun, and enjoy making your Mothers Day desserts!
---
1. Raspberry Mousse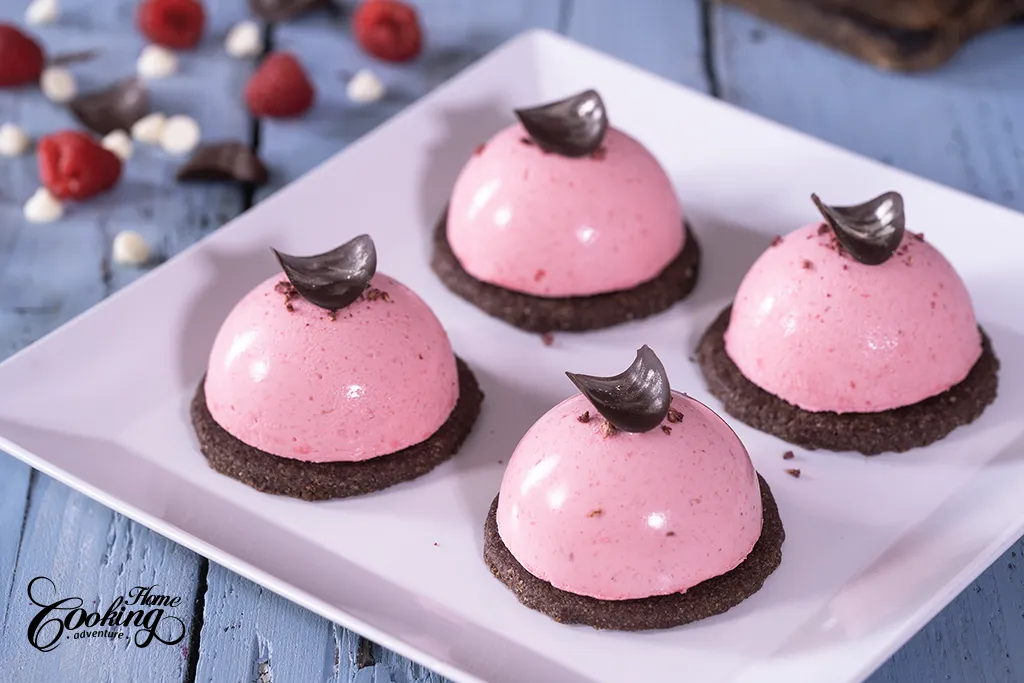 On Mother's Day, surprise your mother with my wonderful Mothers Day desserts. Here's the recipe for my raspberry mousse that your mother's going to be a fan of! It tastes good and is light. This mousse made with raspberries is light, delicious, and fluffy. A smooth mousse that was built in heaven! This classy dessert is ideal for Mother's Day or any other special event. 

Mother's Day is the perfect opportunity to show your mother how much you care, so spend some time making a soft and delectable Mother's Day meal and surprise her! The raspberries give this mousse a lovely pink hue, and while it is sweet, it doesn't taste sickly sweet. With this recipe, you may make two mousses. To create as many as you need, you can either double the recipe or cut it in half.
Get it here.
---
2. No Bake Chocolate Tart (with Oreo Crust)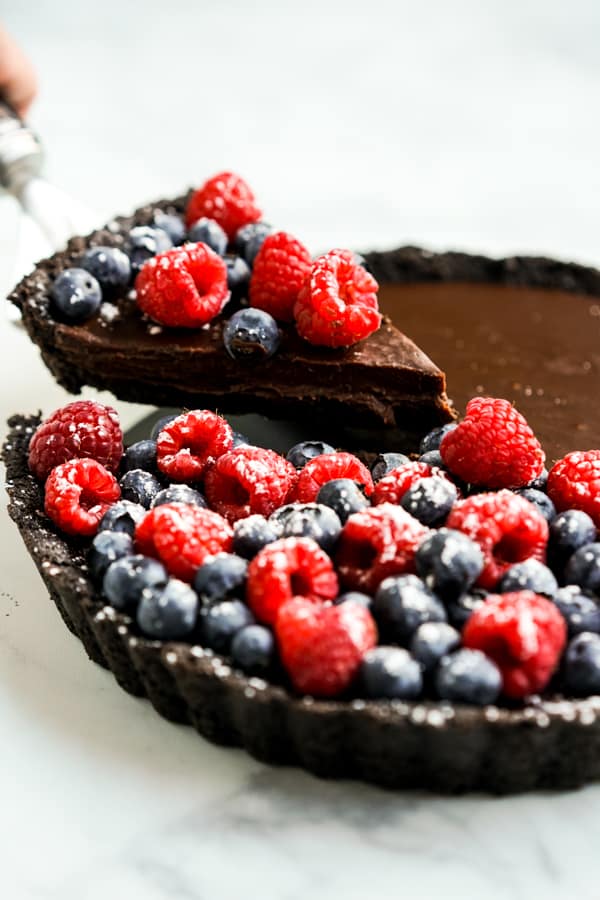 My mother's a big fan of all things chocolate, so I have to make her a chocolaty dessert for Mother's Day or you can say mothers day desserts. After brainstorming a lot of treat ideas, this one struck my mind – a no-bake chocolate tart with Oreo crust. It typically has a rich and creamy chocolate filling that is velvety smooth and decadent in flavor. The crust made from crushed Oreos adds a crunchy, chocolaty element that complements the filling perfectly. 

Overall, this dessert is often described as indulgent, satisfying, and delicious by those who have tasted it. The combination of chocolate and Oreo flavors is a crowd-pleaser and can be a great option for anyone looking for an easy and tasty dessert.
Get it here.

Must try these mothers day cake ideas for your mother.
---
3. Blueberry Muffins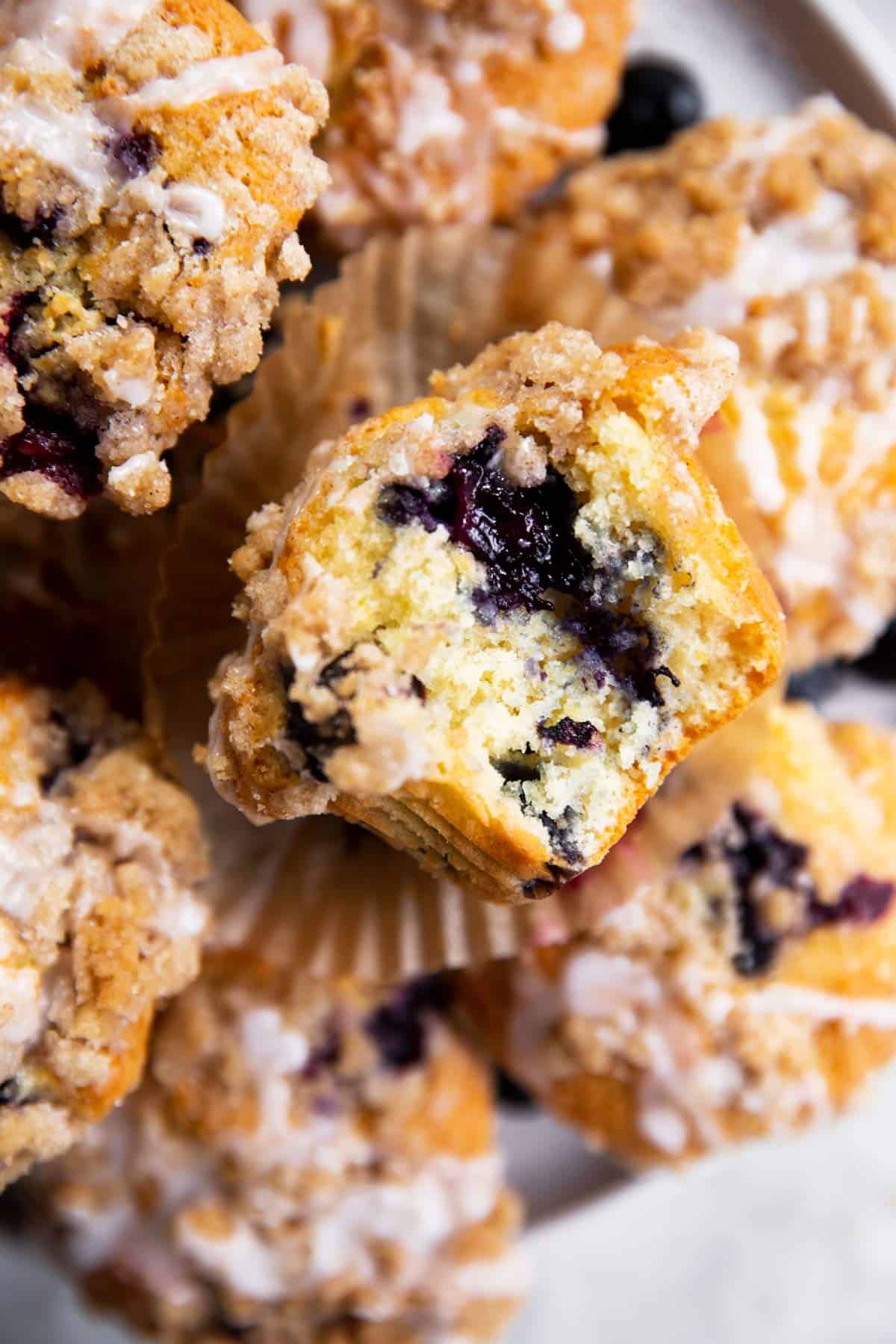 Does your mom love blueberry muffins? This Mother's Day, how about making her a batch of the best blueberry muffins instead of buying her the ones from the stores? Blueberry muffins are a delectable treat that tantalizes the taste buds with their moist, fluffy texture and burst of sweet, juicy blueberries. These delightful pastries will be an absolute favorite with your mom, offering a perfect balance of sweetness and tanginess. The aroma of freshly baked blueberry muffins wafts through the air, filling the kitchen with a heavenly scent. 

The muffins boast a golden-brown crust that is slightly crisp on the outside, yielding to a soft, moist interior that melts in the mouth. With each bite, the plump blueberries burst, releasing their natural sweetness, and adding a burst of flavor that is both refreshing and satisfying. The blueberries are perfectly distributed throughout the muffin, ensuring that every bite is bursting with its vibrant color and juicy goodness.

The tender crumb of the muffin is complemented by a delicate hint of vanilla, adding a subtle warmth and depth of flavor to the overall taste profile. With their delightful combination of sweet and tangy flavors, moist texture, and juicy blueberries, blueberry muffins are a beloved baked good that brings joy to every bite.
Get it here.
---
4. Double Chocolate Loaf Cake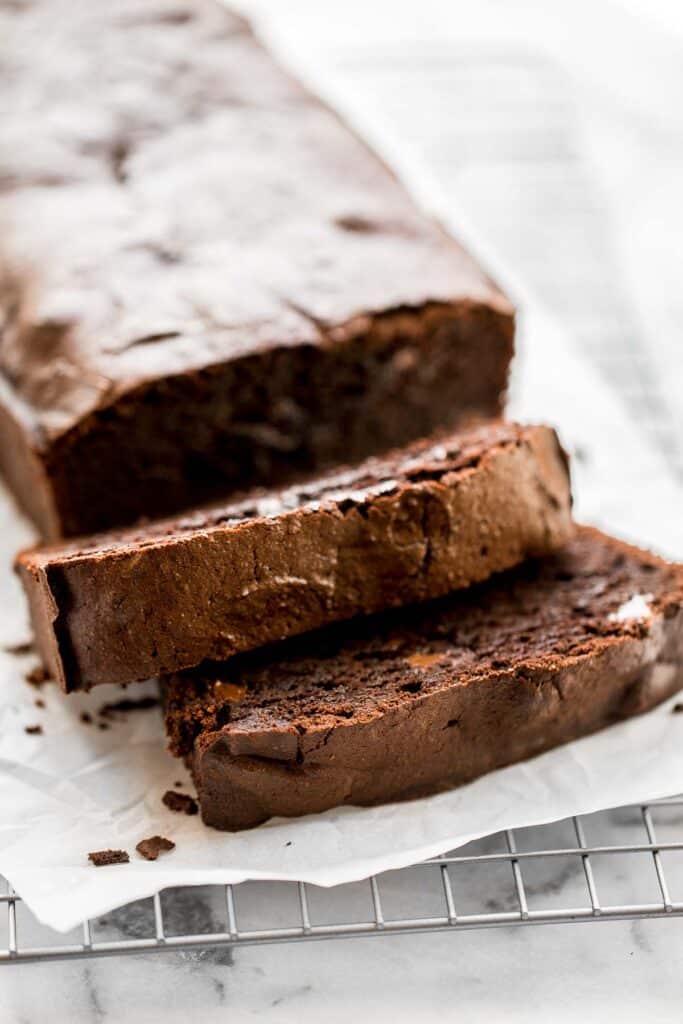 When I initially started baking, I made my mother this double chocolate loaf cake for her birthday. She loved it so much that she had tears of joy. It's been 7 years since then. This Mother's Day, I'm going to make her that double chocolate loaf cake again. The Double Chocolate Loaf Cake is a chocolate lover's dream come true. 

This rich and decadent cake is made with double the chocolate – both cocoa powder and chocolate chips – creating a deep and indulgent flavor. The loaf cake is moist, tender, and has a dense, fudgy texture that's perfect for satisfying chocolate cravings. Each slice is a heavenly delight, with a luscious chocolate aroma that's sure to tempt your taste buds and leave you wanting more.
Get it here.
---
5. Banana Chocolate Chip Muffins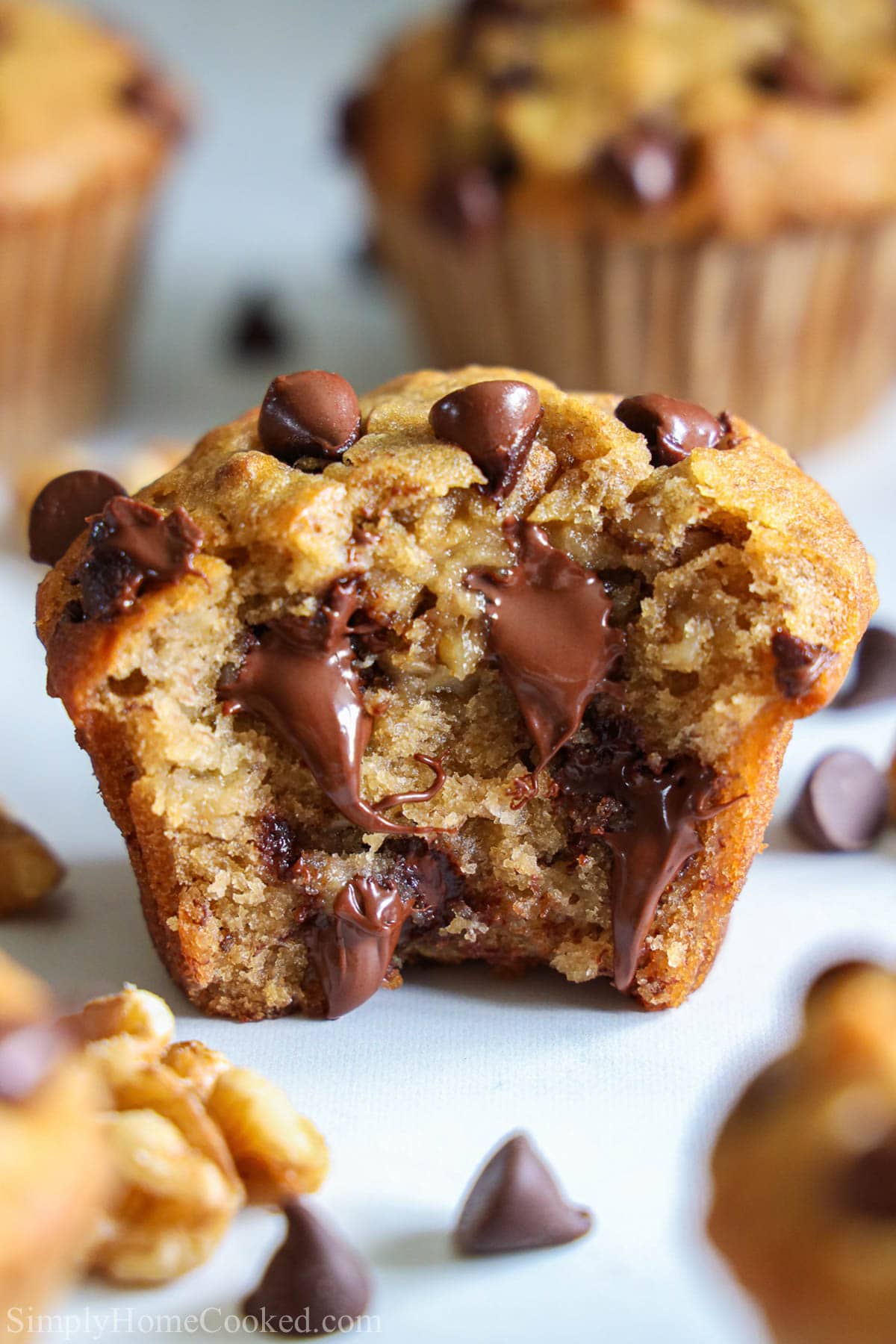 My 14-year-old made me these banana chocolate chip muffins!!! Honestly, I'm on the verge of crying! She found the recipe from my list of holiday ideas and secretly sneaked into the kitchen to make them at night and surprised me on Mother's Day. I'm speechless at how perfectly moist and crumbly they've turned out, and I'm more than proud. My heart's so full! Anyway, let me quickly share the recipe with you all. 

The Banana Chocolate Chip Muffins are a delightful fusion of ripe bananas and gooey chocolate chips in a convenient handheld form. These moist and fluffy muffins are bursting with natural sweetness from the bananas and studded with chocolate chips that melt into ooey-gooey pockets of deliciousness. The combination of sweet bananas and rich chocolate creates a perfect balance of flavors that will make your taste buds dance with joy.
Get it here.
---
6. Strawberry Shortcake Cupcakes
Since strawberries are in season and my mom loves them, it's imperative that I make this year's Mothers Day desserts using the season's fresh produce of strawberries. These Strawberry Shortcake Cupcakes would make one of the best treat ideas. These are a delightful twist on the classic dessert, transformed into a portable and adorable treat. These cupcakes are made with real strawberries, lending them a fresh and tangy flavor. 

Topped with a cloud-like swirl of whipped cream, these cupcakes are light and airy, perfectly complementing the sweet and tangy flavors of the strawberries. Each bite is a burst of fruity freshness, making these cupcakes a perfect choice for spring or summer gatherings or any special occasion.
Get it here.

You can also try these delicious strawberry desserts for any occasion.
---
7. Cinnamon Roll Bread
The Cinnamon Roll Bread brings the warm and comforting flavors of cinnamon and sugar in a delightful loaf form. My mother loves cinnamon rolls, but I wanted to make something different this year for Mother's Day. But I also wanted to keep the flavor of the cinnamon roll in my Mothers Day desserts. So, I came up with this cinnamon roll bread recipe from my holiday ideas. 

The dough is infused with cinnamon and vanilla and generously swirled with a cinnamon-sugar filling that caramelizes as the bread bakes, creating a gooey and sweet layer. The aroma of cinnamon wafts through the air as the bread bakes to golden perfection, resulting in a soft and aromatic loaf with a beautiful cinnamon swirl pattern. It's a delicious treat that's perfect for breakfast or snacking.
Get it here.
---
8. Mini Rose Cake Recipe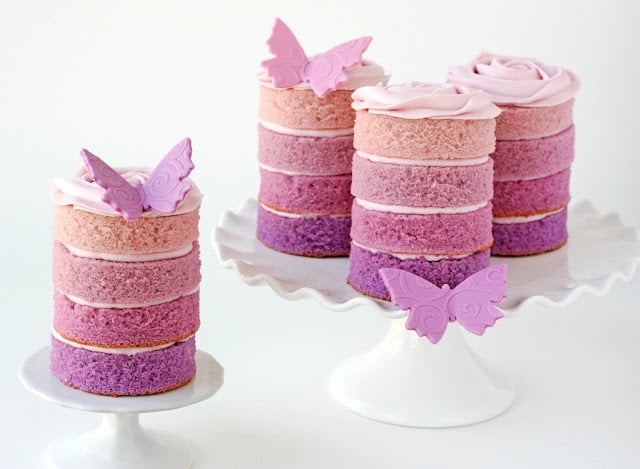 The Mini Rose Cake Recipe is a charming and elegant dessert that's one of the perfect treat ideas for occasions like Mother's Day. These adorable cakes are made by layering delicate sponge cake rounds and frosting them with silky buttercream frosting.  The frosting is then piped in a beautiful rose pattern, creating a stunning floral design that's almost too pretty to eat. These mini rose cakes are sure to impress with their intricate appearance and delectable taste, making them a perfect centerpiece for birthdays, weddings, or other special events.
Get it here.
---
9. Mini Mom Cakes For Mother's Day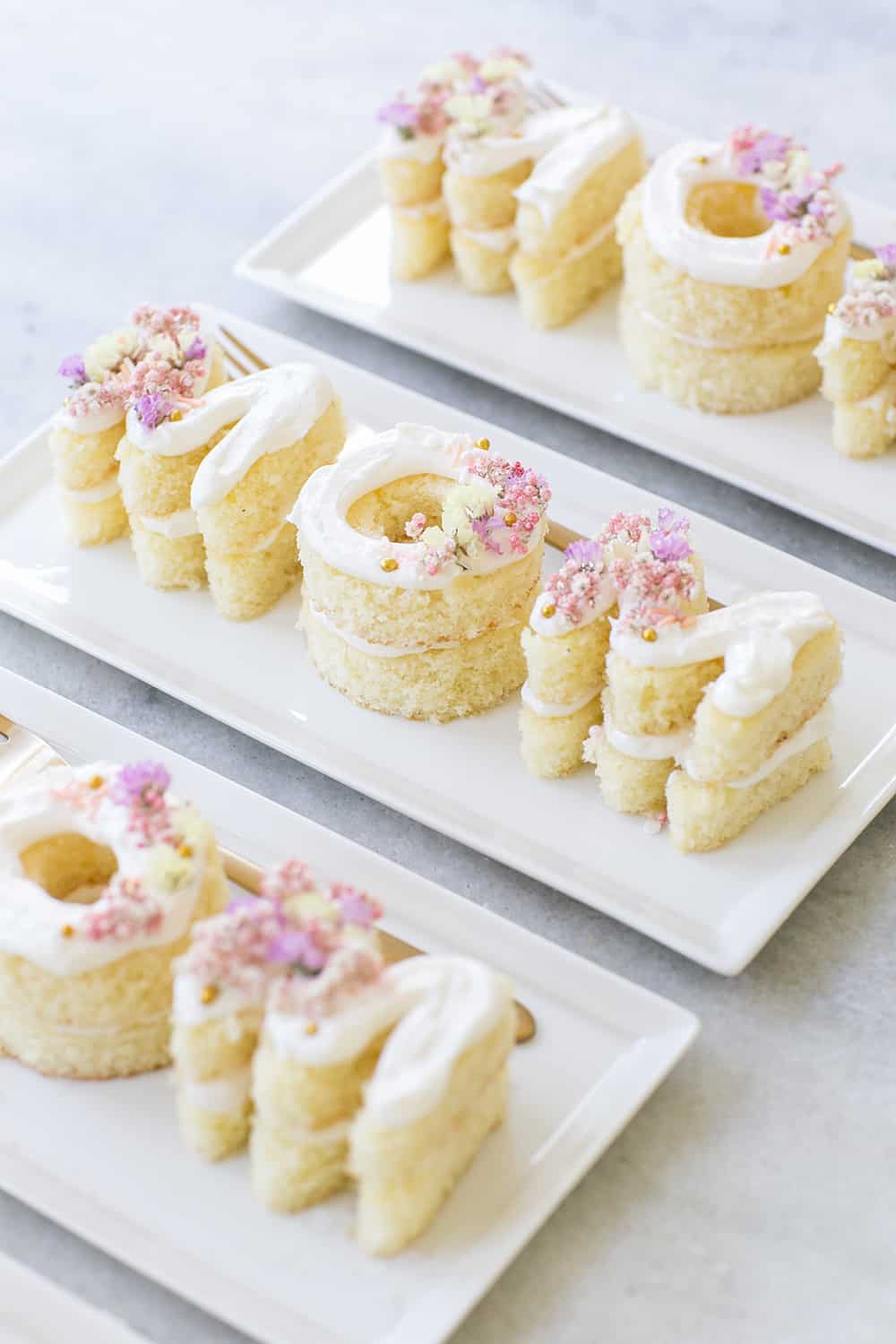 The Mini Mom Cakes are a heartfelt way to show appreciation to moms on Mother's Day or any other occasion. These individual-sized cakes are made with love and decorated with care to celebrate the special bond between a mother and her child.  They can be personalized with mom's favorite flavors and decorated with sweet messages or designs that are sure to touch her heart. These Mini Mom Cakes are not only delicious but also a thoughtful and sentimental gift that will make any mom feel truly cherished.
Get it here.
---
10. Lemon Loaf with Lemon Glaze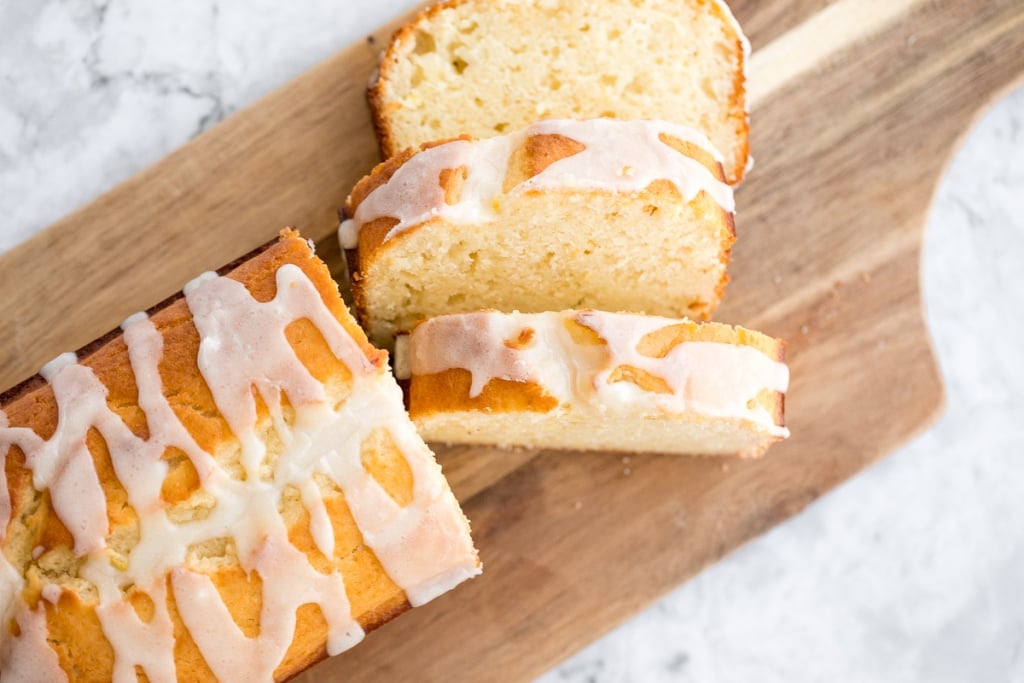 Does your mom love lemons? Then, this recipe is just the perfect mothers Day desserts to make for her on Mother's Day. Celebrate with her favorite dessert and make her feel loved and cared for. The Lemon Loaf with lemon glaze is a tangy and sweet delight that's perfect for lemon lovers. This loaf cake is made with fresh lemon juice and zest, creating a burst of citrusy flavor in every bite. 

The cake is moist, tender, and perfectly balanced with just the right amount of tanginess. It's then drizzled with a lemon glaze, adding an extra layer of sweetness and tanginess to the cake. The Lemon Loaf with Lemon Glaze is a refreshing and zesty treat that's perfect for spring or summer indulgence.
Get it here.
---
11. Homemade Moist Chocolate Cupcakes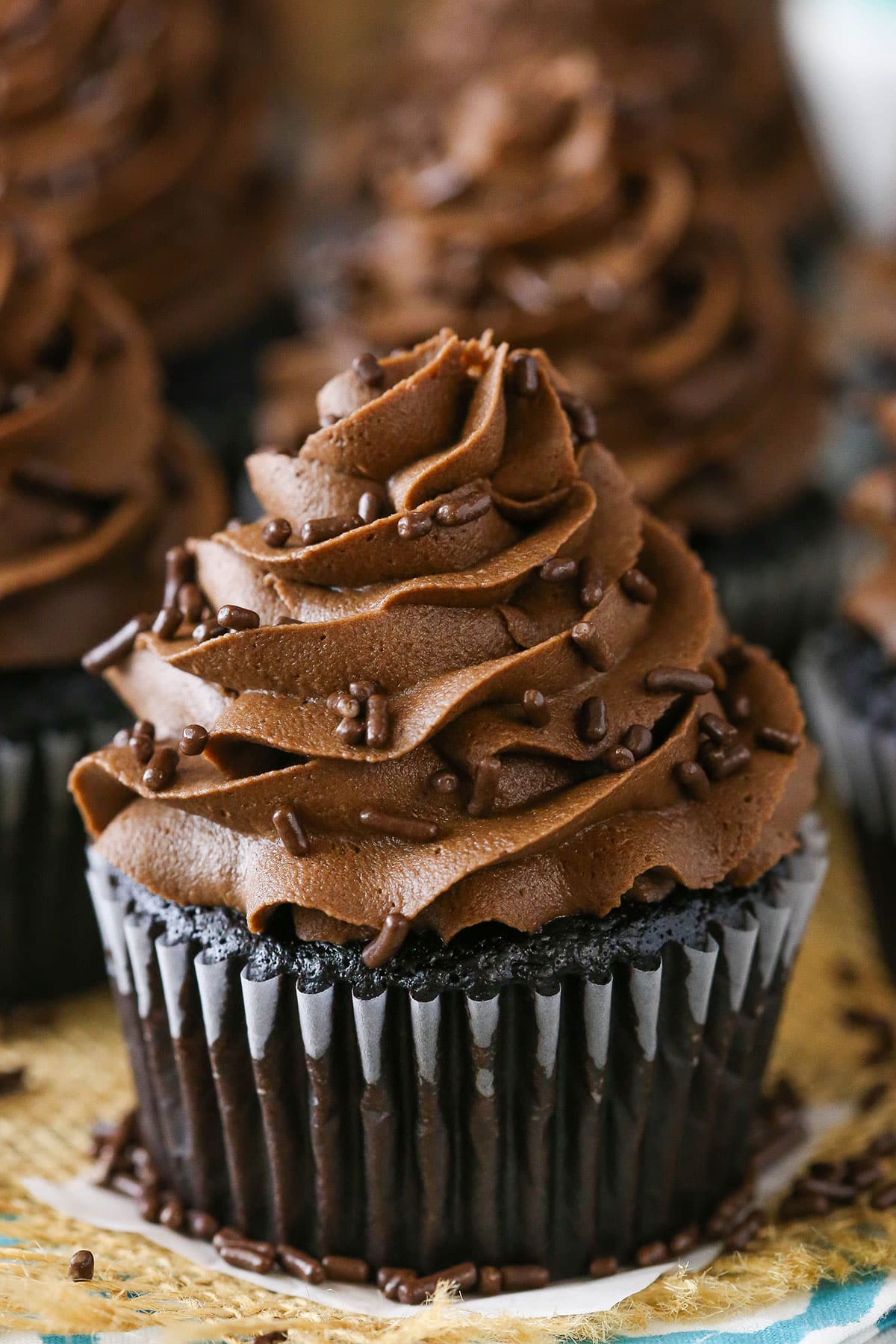 These homemade moist chocolate cupcakes are for your mom if she is a chocolate lover. Sometimes, showing love to your mother can be in the little gestures like making her favorite dessert. Although I think that mothers should be appreciated every day of the year, I also enjoy the fact that there's a special day for celebrating motherhood. I try my best to celebrate this day by spending time with my mom and making her favorite dessert. 

Made from scratch with high-quality cocoa powder and melted chocolate, these homemade moist chocolate cupcakes are incredibly rich, moist, and decadent.  The batter is perfectly balanced with just the right amount of sweetness and chocolate flavor, resulting in a velvety texture that melts in your mouth. Topped with a luscious layer of creamy chocolate frosting, these cupcakes are a true indulgence for any chocolate lover. Perfect for birthdays, celebrations, or simply as a sweet treat, these homemade moist chocolate cupcakes are sure to satisfy your cravings for a delectable chocolate dessert.
Get it here.
---
12. Chocolate Covered Strawberries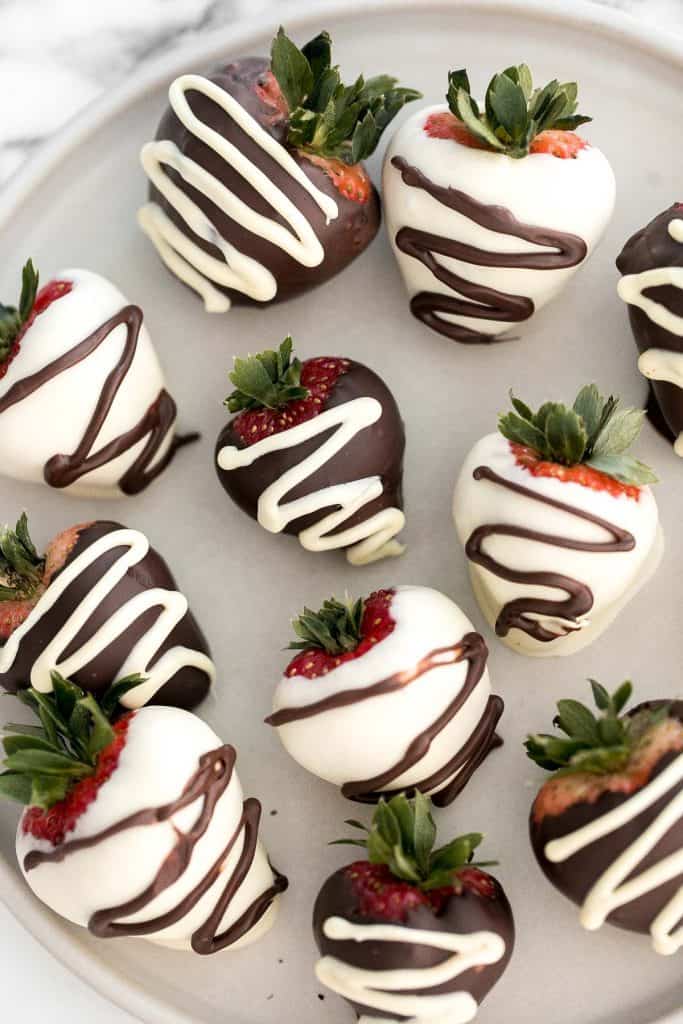 Making chocolate-covered strawberries on Mother's Day has become a ritual for me. They are my mom's favorite so I make sure to make them every year regardless of how busy I am. Honestly, they can be made any day, for any occasion. Chocolate-covered strawberries are a timeless and elegant treat that combines the natural sweetness of ripe strawberries with the rich creaminess of the chocolate. Fresh strawberries are dipped in melted chocolate, creating a luscious and irresistible coating that's both smooth and crunchy. 

The contrasting flavors of the sweet strawberries and the rich chocolate create a harmonious balance that's both indulgent and refreshing. Whether enjoyed as a romantic dessert, a special gift, or a delightful addition to a dessert platter, chocolate-covered strawberries are one of the most loved treat ideas that add a touch of sophistication to any occasion. Their beautiful appearance and delightful taste make them a favorite choice for special events or a simple, sweet indulgence.
Get it here.
---
13. Carrot Bundt Cake with Cream Cheese Glaze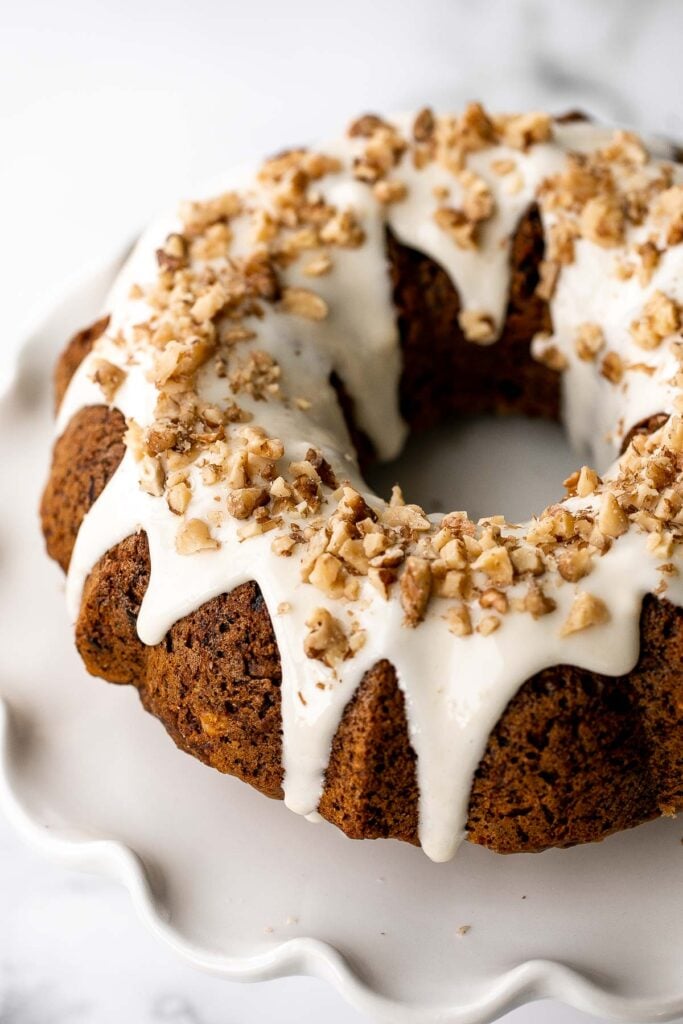 Carrot Bundt Cake with Cream Cheese Glaze is a moist and flavorful dessert that combines the sweetness of grated carrots with the richness of a cream cheese glaze. This classic dessert is made by combining freshly grated carrots, eggs, oil, sugar, and flour with spices like cinnamon, nutmeg, and ginger. The batter is then baked in a Bundt pan to create a beautiful, cylindrical cake with a hole in the center. Once the cake has cooled, it is drizzled with a decadent cream cheese glaze made with cream cheese, powdered sugar, vanilla extract, and a splash of milk. 

The glaze adds a tangy and creamy finish to the cake that perfectly complements the sweetness of the carrots. This Carrot Bundt Cake with Cream Cheese Glaze is a great dessert for any occasion, whether it's a family gathering or a holiday celebration. It's easy to make and guaranteed to be one of your favorite Mothers Day desserts.
Get it here.
---
14. Chocolate Covered Strawberry Cheesecake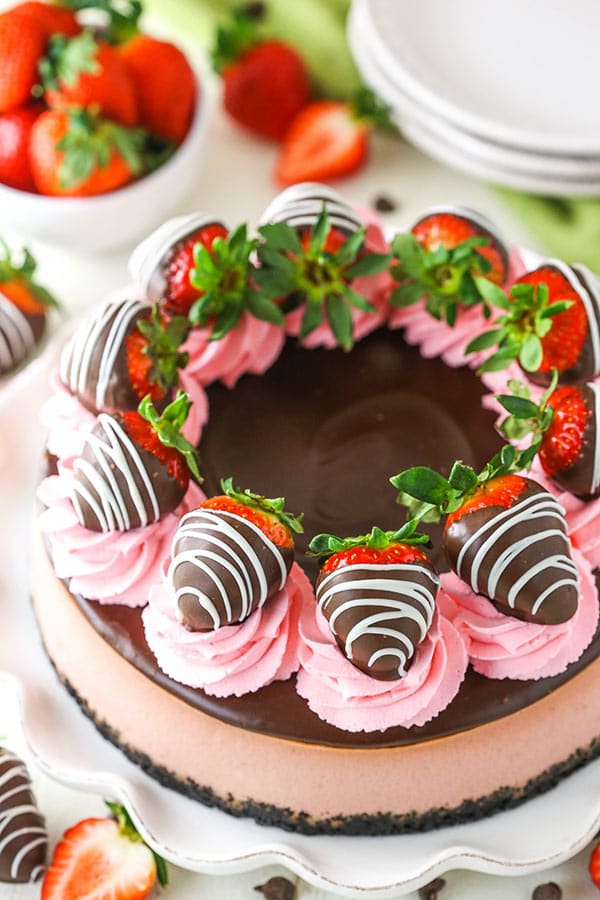 Strawberry season is my mom's favorite, and Mother's Day is just around the corner! I'M SCREAMING!!! What better time to make her favorite chocolate covered strawberry cheesecake? Chocolate Covered Strawberry Cheesecake is a luscious dessert that combines the flavors of creamy cheesecake, sweet strawberries, and rich chocolate in a delightful way. This dessert is perfect for those who crave something sweet but don't want to turn on the oven. The base of the cheesecake is made with a mixture of graham cracker crumbs, melted butter, and sugar. 

The filling is a blend of cream cheese, sugar, and fresh strawberries that are pureed until smooth. The cheesecake is then topped with a layer of melted chocolate and more fresh strawberries for an indulgent touch. This dessert is not only easy to make, but it's also a great way to enjoy the flavors of strawberry and chocolate together. Whether it's for a special occasion or just a treat for yourself, this No Bake Chocolate Covered Strawberry Cheesecake is sure to be a crowd-pleaser! Even, this recipe is one of the perfect mothers day desserts to celebrate Mother's day.
Get it here.
---
15. Mini Lemon Curd Tartlets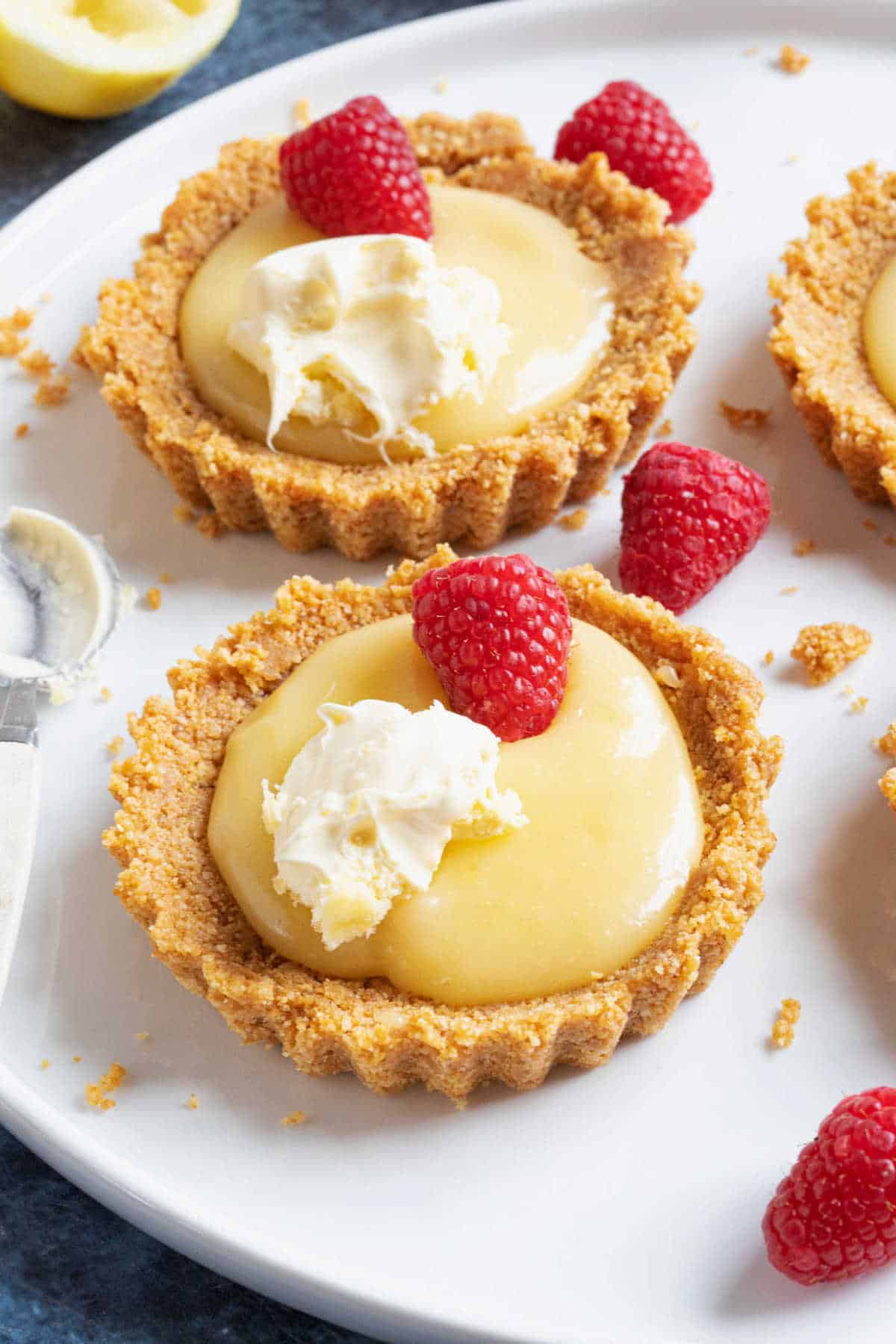 This one's a gem from my holiday ideas – Mini Lemon Curd Tartlets. I'm going to make them for Mother's Day, so I'm here to share the recipe with y'all. These are small, bite-sized desserts that pack a big punch of citrusy flavor. These tartlets are made with a crisp and buttery shortbread crust and filled with a luscious, tangy lemon curd that's made from freshly squeezed lemon juice, sugar, and eggs. The tartlets are baked until the crust is golden brown and the lemon curd has set, creating a perfectly balanced dessert that's both sweet and tart. 

They're then garnished with fresh berries or a sprinkle of powdered sugar for a beautiful presentation. These Mini Lemon Curd Tartlets are perfect for any occasion, whether it's a tea party, bridal shower, or just a simple dessert to enjoy with friends and family. They're easy to make and can be prepared ahead of time, making them a convenient and impressive dessert option.
Get it here.
---
16. M&M Cookie Bars
M&M Cookie Bars are a colorful and fun twist on the classic chocolate chip cookie. If your mum, like mine, is an M&M fan, then this is going to be one of the best treat ideas to make for her this Mother's Day. These bars are made by combining buttery cookie dough with colorful M&M candies, which add a delicious crunch and a burst of sweetness to the cookie bars. The dough is pressed into a baking pan and baked until golden brown and crispy around the edges while still soft and chewy in the center. 

The colorful M&Ms are then sprinkled on top of the bars while they're still warm, creating a beautiful and eye-catching treat. These M&M Cookie Bars are a great dessert for any occasion, whether it's a birthday party, a potluck, or just a fun treat for the family. They're easy to make, delicious to eat, and sure to bring a smile to everyone's face with their bright colors and sweet taste.
Get it here.

These amazing cookie recipes are so easy to make and best for snacks.
---
17. Healthy Carrot Cake Muffins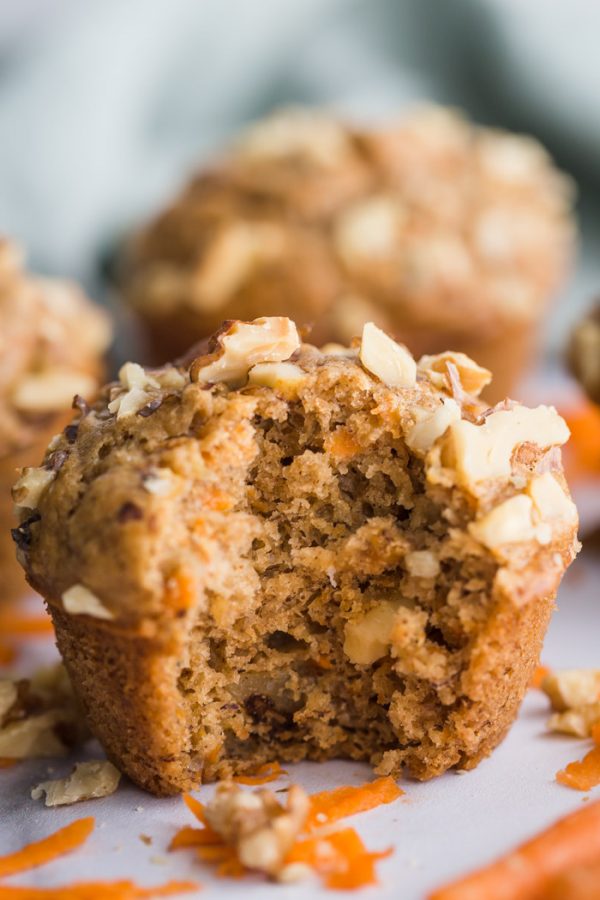 Healthy Carrot Cake Muffins are a delicious and nutritious twist on the classic carrot cake. If your mother focuses on healthy eating, these will be one of the perfect treat ideas for her on Mother's Day. These muffins are made with wholesome ingredients like whole wheat flour, grated carrots, applesauce, and coconut oil, which make them a healthier alternative to traditional muffins. The muffins are lightly sweetened with honey or maple syrup, and flavored with warming spices like cinnamon and nutmeg. 

They're moist and tender, with bits of crunchy chopped nuts or sweet raisins adding texture and flavor. These Healthy Carrot Cake Muffins are a great breakfast or snack option, as they're packed with fiber and protein that will keep you feeling full and energized. They're easy to make and can be enjoyed warm or cold, making them a convenient and satisfying treat on the go.
Get it here.
---
18. Raspberry Chocolate Truffle Recipe
Raspberry Chocolate Truffles are a decadent and luxurious treat that combines the sweetness of fresh raspberries with the richness of dark chocolate. These truffles are easy to make and require only a few ingredients, but their flavor is sophisticated and elegant, just like your mother's. So, these truffles are perfect as Mothers Day desserts. The truffles are made by melting dark chocolate and heavy cream together, then mixing in a raspberry puree until well combined. The mixture is chilled until firm, then rolled into small balls and coated in cocoa powder, chopped nuts, or more melted chocolate. 

The resulting truffles are rich and creamy, with a burst of tartness from the raspberries that complement the sweetness of the chocolate. They're perfect for a special occasion, like Valentine's Day or a fancy dinner party, but are easy enough to make for a simple treat at home. This Raspberry Chocolate Truffle recipe is a great way to indulge in something sweet and decadent while still feeling sophisticated and refined.
Get it here.
---
19. Persian Love Cake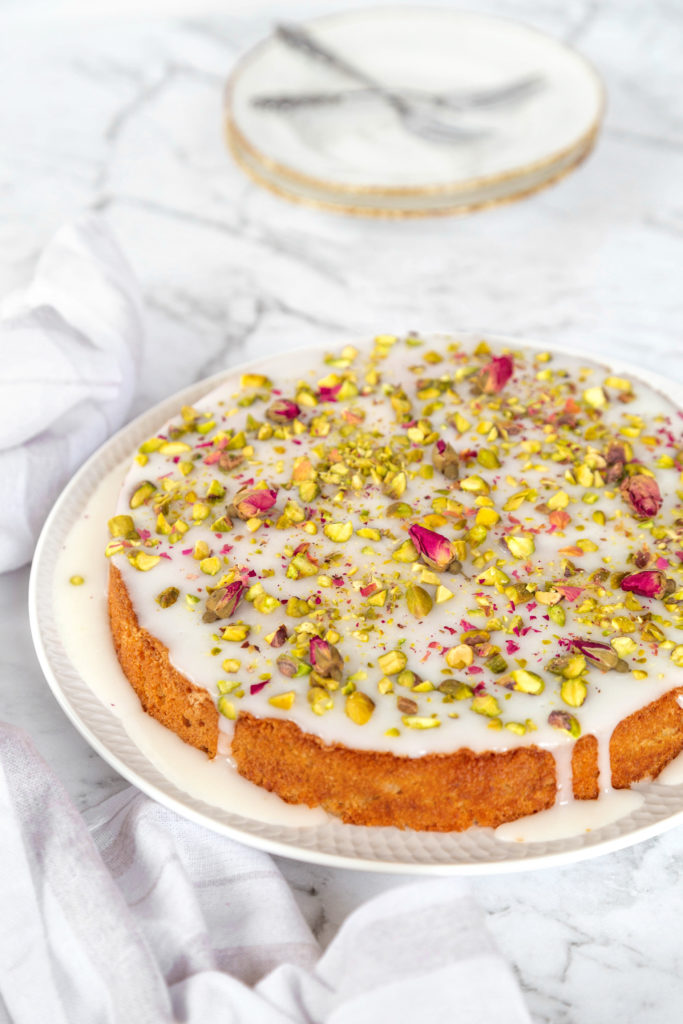 What can be a better way to show your love for your mother than making this Persian Love Cake for her on Mother's Day? This Mother's Day, celebrate motherhood by making your beautiful mother this persian love cake. It is a rich and decadent dessert that has its origins in the Middle East. This cake is made with a combination of ground almonds, flour, and aromatic spices such as cardamom and rose water, which give it a unique and fragrant flavor. 

The cake is also infused with a citrusy syrup made with fresh lemon juice and sugar, which provides a lovely tangy contrast to the sweetness of the cake. One of the most distinctive features of Persian Love Cake is its beautiful and intricate decoration. The cake is often adorned with a layer of rose petals or pistachios, which add a colorful and crunchy texture to the cake. This cake is often served on special occasions, such as weddings or anniversaries, as a symbol of love and affection.
Get it here.
---
20. Berries Charlottes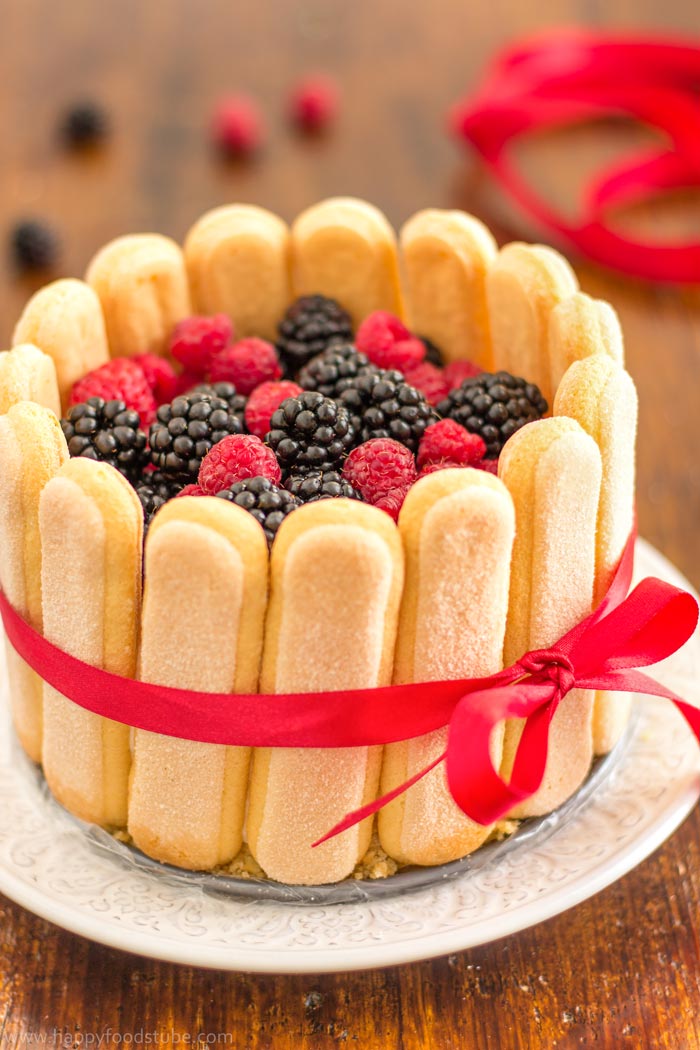 Berries Charlottes are elegant and delicious individual desserts that are perfect for Mother's Day treat ideas. These mothers day desserts are made by layering toasted coconut biscuits and a creamy coconut filling with fresh berries, such as raspberries, blueberries, and strawberries. The biscuits are soaked in a sweet syrup made with fruit juice or liqueur, which adds a lovely moistness and flavor to the dessert. 

Once assembled, the Charlottes are chilled to allow the flavors to meld together and the filling to set. Just before serving, the Charlottes are topped with additional fresh berries and a sprinkle of toasted coconut, which adds a lovely crunch and flavor to the dessert. Berries Charlottes are a beautiful and sophisticated dessert that is sure to impress your guests and leave them wanting more.
Get it here.
---
21. Vanilla Cake Pops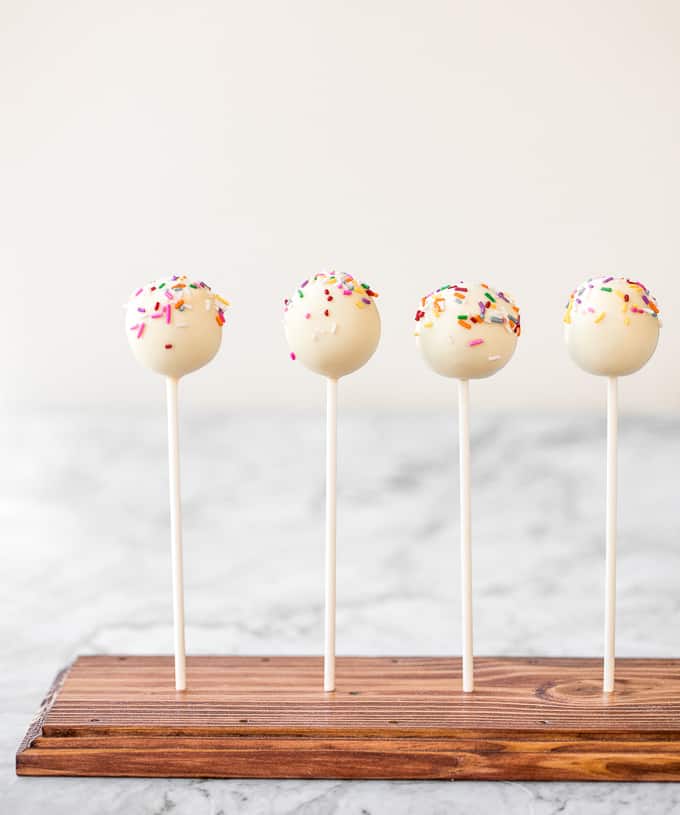 Vanilla Cake Pops are delightful bite-sized treats that are perfect for Mother's Day celebrations. These pops are made with a soft and moist vanilla cake that is crumbled and mixed with creamy frosting to form a dough-like consistency. The dough is then rolled into small balls, skewered on a stick, and coated with a smooth and velvety layer of melted chocolate or candy melts. 

The pops can be decorated with a variety of toppings, such as sprinkles, crushed nuts, or edible glitter, to add color and texture to the dessert. Vanilla Cake Pops are not only delicious, but they are also visually appealing and make for a great addition to any dessert table or party. These pops are versatile desserts that can be customized to suit any taste preference, from classic vanilla to unique and inventive flavors. Vanilla Cake Pops are a fun and playful dessert that is sure to be a hit with both kids and adults alike.
Get it here.


---
Bonus
Vanilla Cupcakes with Rose Petal Buttercream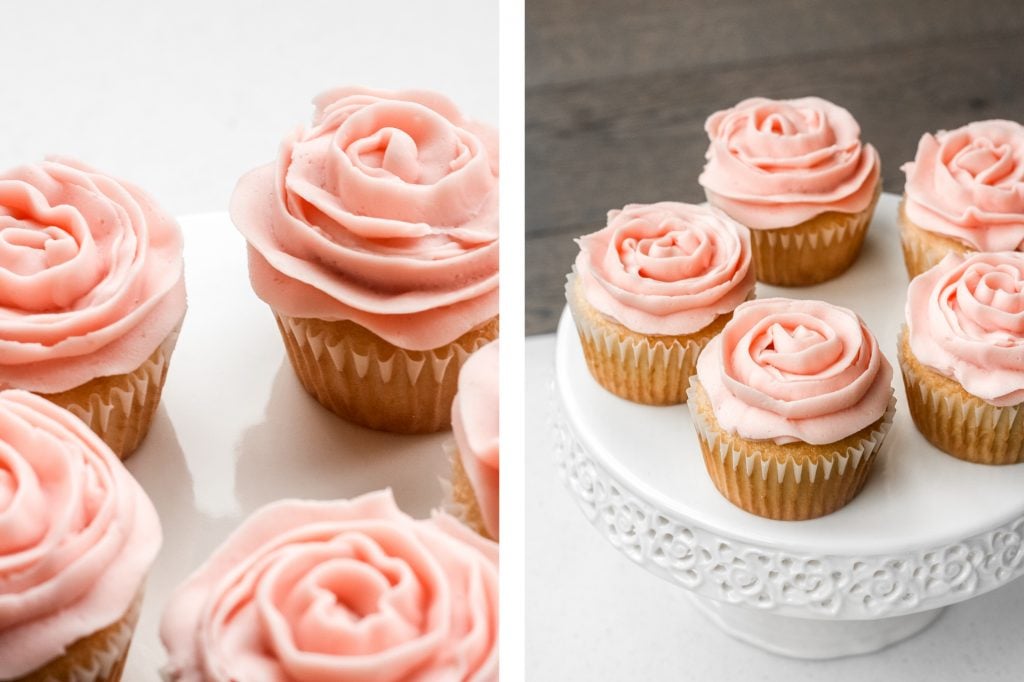 This Mother's Day, try making these luxuriously tempting vanilla cupcakes that are topped with a rose petal buttercream for your dearest mum. Vanilla cupcakes with rose petals buttercream are a delightful dessert that combines the classic sweetness of vanilla with the delicate floral notes of rose petals. The vanilla cupcakes are moist and fluffy, and have a light crumb that is perfect for holding the creamy buttercream frosting. The rose petals buttercream make by infusing a buttercream base with dried rose petals, which gives it a subtle, fragrant flavor and a pale pink hue.

The buttercream is smooth and creamy, with a light texture that melts in your mouth. The rose petals add a slightly floral note to the sweetness of the buttercream, creating a unique and sophisticated flavor profile. The sweetness of the cupcakes is perfectly balanced by the floral notes of the buttercream, making this dessert a perfect choice for special occasions or any time you want to indulge in something a little bit special.
Get it here.
---
Mini Apple Pies
Mini apple pies are delicious individual-sized desserts that are perfect for satisfying a sweet craving. My mother loves apple pie, and because Mother's Day is just around the corner, I have to make her favorite dessert from my holiday ideas. These pies typically feature a flaky, buttery crust that surrounds a filling made of tender, spiced apples. The filling may also include other ingredients such as brown sugar, cinnamon, and nutmeg, which give it a warm, comforting flavor.

The mini size of these pies makes them ideal for serving at parties, gatherings, or as a special treat for yourself. They serves warm or cold and topped with a dollop of whipped cream or a scoop of vanilla ice cream to add even more decadence. Make this classic dessert for your mother that never goes out of style. They are easy to make, delicious, and perfect for sharing. Whether enjoyed as a sweet snack or a satisfying dessert, these mini pies are sure to please anyone with a sweet tooth.
Get it here.
---
Cheesecake Brownies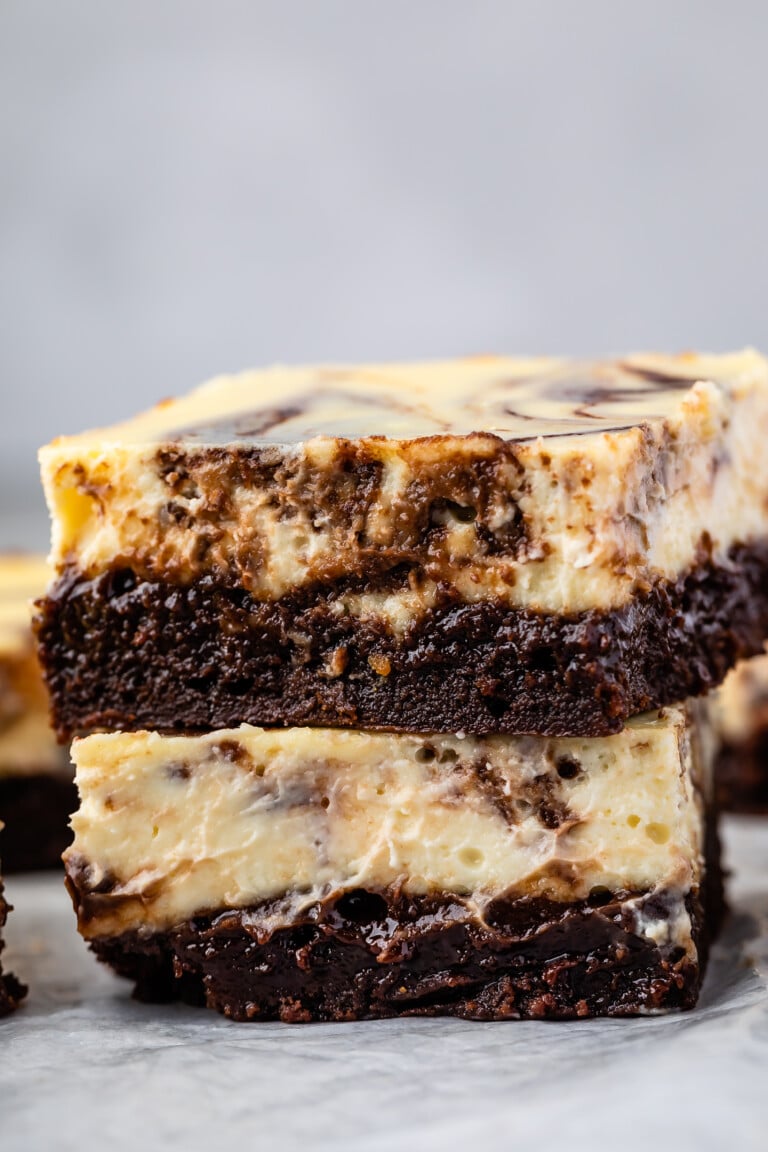 Cheesecake brownies are a decadent dessert that combines the rich, fudgy texture of brownies with the creamy, tangy flavor of cheesecake and the indulgent sweetness of cream cheese. According to me, these recipes are perfect as Mothers Day desserts. The brownie layer is dense, moist, and chocolaty, while the cheesecake layer is smooth, creamy, and tangy, and the cream cheese adds a rich, buttery sweetness.

These brownies are made by layering the brownie batter and cheesecake batter on top of each other. The result is a deliciously layered dessert with a perfect balance of flavors and textures. My cheesecake brownies are a show-stopping dessert that is perfect for special occasions like this Mother's Day. They are easy to make, and the combination of chocolate, and cheesecake is just too good to explain in words!
Get it here.
---
Pistachio Madeleines with White Chocolate Shell
Wanna impress your Mom with some amazing treat ideas this Mother's Day? Here, I have an amazing recipe for you! Pistachio madeleines with a white chocolate shell are a delightful dessert that combines the nutty flavor of pistachios with the creamy sweetness of white chocolate. These French butter cakes are small and shell-shaped, with a light, airy texture that melts in your mouth. The madeleines infuses with the flavor of pistachios, which give them a subtle, nutty taste. 

The white chocolate shell adds a layer of creamy sweetness that complements the nutty flavor of the madeleines perfectly. The combination of the two flavors creates a deliciously unique taste experience that is sure to please any dessert lover. Pistachio madeleines with a white chocolate shell are a sophisticated dessert that is perfect for serving at special occasions or for a treat anytime. These mothers day desserts are easy to make and always impress with their delicate flavor and elegant appearance.
Get it here.

These amazing mini desserts are perfect for any holidays.
---
Sticky Lemon Rolls with Lemon Cream Cheese Glaze
Sticky lemon rolls with lemon cream cheese glaze are a mouthwatering breakfast or dessert option that combines the tangy freshness of lemon with the sweet, sticky texture of cinnamon rolls. The dough is soft and fluffy, infused with the zesty aroma of fresh lemon zest and juice, and rolled up with a sweet, buttery cinnamon filling. 

The lemon cream cheese glaze adds a velvety richness to the rolls, with its smooth and tangy cream cheese base and a hint of lemon that balances the sweetness of the rolls perfectly. The glaze seeps into every nook and cranny of the rolls, creating a luscious, sticky texture that makes these rolls hard to resist. These lemon rolls are a treat for the senses, with their bright citrus flavor and indulgent sweetness. They are perfect for holiday ideas or mothers day desserts such as a special breakfast or brunch or as a sweet ending to any meal.
Get it here.
---
You may Like These Meal Ideas:
Valentine's Day Cocktails
Holiday Cocktail Ideas
Summer Punch Recipes
Pantry Recipes
Spring Vegan Meals
High Protein Chicken Meals
Air Fryer Chicken Ideas
High Protein Slow Cooker Recipes
---
If you like this article about mothers day desserts, share with your friends or families on Facebook, Twitter, and Pinterest. Choose your favorite recipe and make it at home, let me know which is your best recipe in the comment. Also, you can subscribe to my blog to get all the latest updates first on your mobile.
---
To make these recipes for later, SAVE this pin on your favourite Pinterest Board